A birthday and an Eve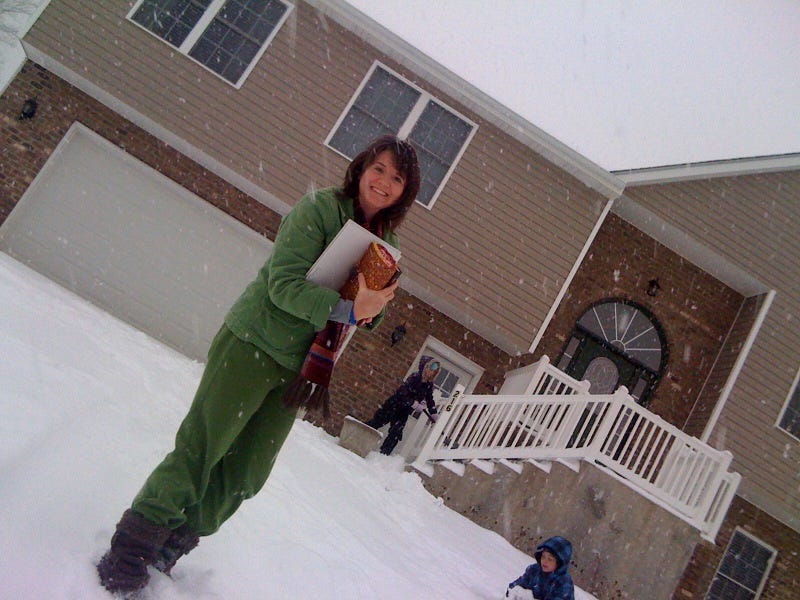 My best friend was born 39 years ago today.
It's amazing to think we've been married for 17 years, but we've been friends since her freshman year in college. I was a senior when I first met her. I was working at Third Street Baptist Church in Arkadelphia, Arkansas as their youth minister.
I needed someone to help me teach the youth girls on Sunday nights for discipleship while I focused on the guys. That impulse to divide the youth group by gender was one I've forever thanked the Lord for.
It was then that Carolyn agreed to help me - albeit with the warning that she would "never" date me. Apparently, she suspected my motivations were less than holy.
However, I had come to know that Caro was as beautiful spiritually as she was physically, and I was grateful when she agreed to help disciple and teach those young girls at our church.
Each Sunday evening after church we would wind up at the Wendy's in Caddo Valley, discussing where our youth were spiritually and how we could encourage them in their growth. Those long conversations inevitably would meander to laughter and to deep discussions about life, dreams, and the heart.
Over the course of months, our hearts and common vision for life connected in a way that neither of us was prepared to acknowledge. Carolyn went home (New Mexico) after that spring semester, and it was in her absence that I realized (with some friends' help) that I was genuinely melancholy.
It's a long story from there (you can pick it up here if you're bored), but the "rest of the story" as Paul Harvey used to say is that 17 years later, we are still laughing and having heart-to-hearts.
Her beauty is more alluring to me today than ever before. She has two ways of laughing - one is a charming and disarming giggle. The other is a raucous cackle that rattles the china. Her love for Christ and her simple way of serving others with hospitality, phone calls and gifts has been felt by so many. And our kids... wow. They are the direct beneficiaries of a mother who loves them without reservation.
So on this Christmas Eve, I wish my best friend a genuinely happy birthday. I love her.