Alaska bound!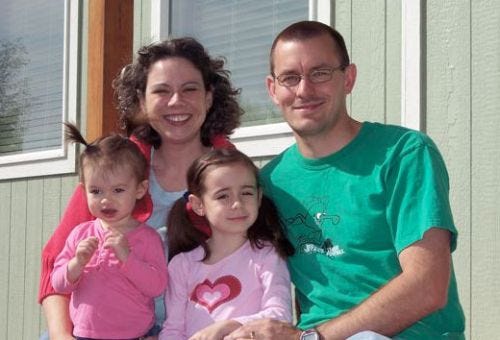 The entire Noble brood flies out of Little Rock International Airport tomorrow at 11:00 a.m. to spend a week with Mike and Kristy Hales in Wasilla, Alaska. We have instructed them to schedule a lunch with Sarah Palin over the weekend.I am going to be offering my candidacy to Sarah as her running mate for VP in 2012.So it should be fun.
Mike and Kristy astounded us by their extreme faith back in the early part of 2007 when they began to share with us how serious they were about responding to what they sensed was God's call on their life. Every time they turned around, Alaska was being mentioned in some shape, form or fashion. When they began to understand that months before, they had begun to surrender more and more of their lives to Christ, saying they were willing to do, go, and give whatever or wherever for the glory of God, they never dreamed it might be in our coldest state.
They sought a lot of counsel, prayed long and hard, and finally embraced the northerly direction they knew God was calling them to. It was not easy for their families - neither their families of raisin' or their family of praisin'. In fact, both groups took it hard in different ways.
Their families realized that they would not be able to see Mike and Kristy or their two precious girls - Lilly and Abby nearly like they were used to. It broke everyone's heart, yet Mike and Kristy pursued obedience with the Lord.
For our church family, 2007 started off great, with the transition to a new location and their first-ever "bought" facility. However, it became a tough year as several families left over conflict with vision and leadership. Mike was one of our elders, and it was extremely hard "releasing" him when our church was experiencing such division and conflict. He and Kristy have always been a huge support and encouragement, as well as a wealth of wisdom. They had been with Journey from the very first days when it was meeting in our living room. They were an anchor of hope. Yet Mike and Kristy pursued obedience with the Lord.
After a lot more research, they found Voice for Christ Radio Ministries through some friends of friends and contacted them. (There's a great pic here of Kristy interviewing a contestant in the Before long, they excitedly made plans for an exploration trip. When they returned from that, they were confident and exuberant over how God had provided a place for them to serve Him in bringing glory to Christ in the rural areas of Alaska through radio.
With the added (and necessary) blessing of Mike finding a PTA job, they were ready. The next thing we all knew, they were selling out. Literally. Couches, chairs, TVs, cars, etc. They were all sold or given away to make money for the transition. They would just get all new/used stuff once they got there. They chose Wasilla as their home (before any south of Canada had heard of Sarah).
They left on June 14, 2007. Mike has not been back to Arkansas since then. Kristy and the girls were able to come down for Christmas 2007. They've had family travel to visit them, but no one from our church has been until now.
We are so excited. In the midst of helping church members raise funds for Poland, we have not requested any aid for this Alaska Mission. For one, it feels more like going to see friends than it does in helping, encouraging and visiting missionaries. I think that's the way it should be. For another, everyone we know is strapped. So... criticize all you want, but this is credit card missions at its finest. Caro hopes to be able to shoot a wedding for one of Kristy's friends later this year in Alaska, and if that "pans out," then it will pay for the trip - or most of it. However, for those of you who think credit cards are evil - or being in temporary debt is abhorrent, then you will turn up your nose at this.
But we're going. And we're pumped. And we're trusting. If we have to in the end, we have all kinds of things to sell. ;)
So the next blog on this site may cause your eyeballs to chill. You'll be reading what I've typed from Alaska. The next week will be full of laughter, snow, prayer, laughter, discovery, moose, tears, and joy. Two families that God has connected by faith and miles will be reveling in the freedom of serving a Risen Lord... by faith.
And maybe... just maybe... some of what is shared or written over the next days here or over at Kristy's blog might shake you out of your comfort zone into your own faith journey.
By the way, if you read this, Sarah, Saturday night dinner will be fine. Any place you choose...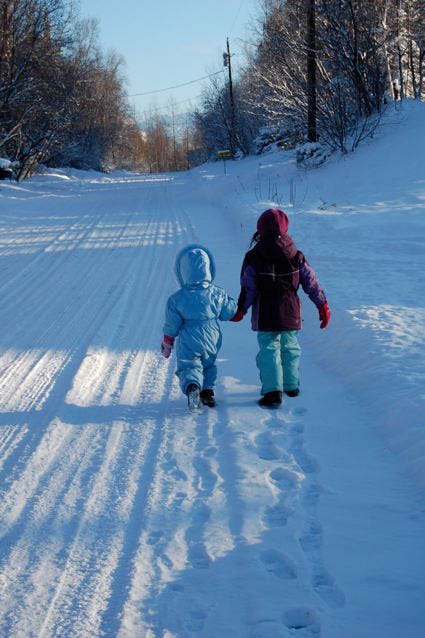 For Kristy's perspective on their journey, here are some great blog entries from 2007: