Another house
For those of you who are regular readers, you may have noticed my lack of blog productivity over the past month. I'm going to blame this one on another house - our new home in Blacksburg, Virginia. We were blessed to finally (after nearly 8 months of active looking) find a wonderful home in the same neighborhood we were renting previously.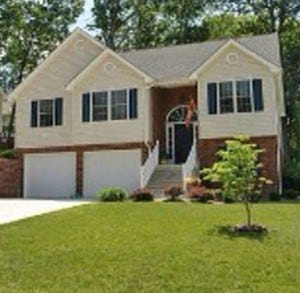 Moving just a few doors away is a unique situation. I was a huge proponent of the "get-50-people-and-line-them-up-across-the-neighborhood" strategy that would create a human conveyor belt for our belongings. It didn't work that smoothly, but we had a ton of help and were grateful to be stashed in our new digs in less than 48 hours.
For those of you who have moved recently, you'll understand the phase we're now in. We are comfortable, and even though there are tons of boxes still waiting for our attention, it's not stuff we need every day, and so we've been unmotivated to unbox. It's strange how life doesn't slow down to allow you to focus on things like that.
The week prior to our move, I traveled to Orlando for the Exponential Conference, treated all our church's volunteers to a laughter-saturated appreciation dinner and baptized seven folks at our church. It was an incredibly full week that I mentioned briefly here.
Since moving in, we've been able to host our small group twice, and it's a humbling experience to see God at work in people's lives even as they sit in your home. One of our criteria in our home search was that it had to be a wonderful place for families and friends to relax with us and a home in which ministry would be centered.
The ministries that take place through our (and your) home, however, are not nearly as important as the ministries that take place in your home. It would be comically tragic for small groups and Bible studies with church members and guests to be regularly occurring within our home at the expense and absence of daily discipleship within our own family.
Let me urge you to prioritize the ministry within your home before you attempt to do ministry through your home. As a Christian husband, I have been granted the humbling and deeply significant role of seeking Christ for my whole home. I am to be my home's pastor before I am my church's pastor. This is true even for Christian husbands who are not vocationally called to serve as pastors. Our relationship with Christ must be mirrored in our relationship with our families. We humbly seek to lead our wives and children closer to Jesus as our life's utmost calling.
The leaders of the church in the New Testament saw the home as an unquestionable spiritual priority for leaders in the church. Paul wrote to Timothy and said, "He [the leader] must manage his own family well and see that his children obey him with proper respect. (If anyone does not know how to manage his own family, how can he take care of God's church?) (1 Timothy 3.4-5)
Moving from one house to another is irrelevant in the definition of a Christian home. It's not the bricks that are ordained or special. It is the living building blocks of the church that live within them. ("For we are God's fellow workers; you are God's field, God's building." 1 Corinthians 3.9)
How does your spiritual home look these days? Is it time to unpack the things that you'll need to most to spiritually shepherd your family?