Another thankful year
Each year on the blog it's a tradition to offer up a post of thanksgiving. It's never been a chore. The joy of looking back with the intention of being thankful is pretty overwhelming, actually. When you view life through a lens of gratitude, you see that everything, everything is a seed for thanks. Even some of my life's hardest, tear-soaked moments are, in reflection, holy times that today produce profound praise.
Here's what I'm thankful for in 2015:
Generosity. In January, we watched in awe as a GiveFoward campaign initiated by one of Carolyn's high school friends wiped out over $30,000 of medical debt that we had incurred over 20+ years of cancer treatments and doctor's appointments. The fund page linked above only shows $19k, but that doesn't count the money that was given outside of the GiveForward site to us directly. Two posts recount the process:Receiving grace and kindness.. andImmeasurably more.
As I was looking up those posts to link to this post, I got a chill down my spine - one of those warm-fuzzy-holy-cow-moment chills. The title of "Immeasurably More" became the theme of our church's building campaign series. It was picked out of other themes in April and was unrelated to the post above.
That's the second generosity experience I've rejoiced over this year. Rather than preaching about giving during our building campaign, I preached six messages in our Immeasurably More series that were designed to ground our church in the abundant love of Jesus. Itwas rooted in Ephesians 3:20-21 in order to remind us that ultimately it is God who enables us and inspires and provides:
"Now to him who is able to do immeasurably more than all we ask or imagine, according to his power that is at work within us"
We saw more than $1.5 million given and pledged for our three year campaign on our Celebration Sunday on November 8. [You can check out the campaign website here]
Support. This has been a crazy year of extreme busyness. I can't remember a period of life and ministry in which so much has been going on around me - and in me. I've had amazing support - from my family, church, friends and though it's tempting to say "random" encounters, I know that other encouragementwas provided directly by the Father to get me through a day or week.
We began the year thinking that Carolyn may have cancer again (and rejoicing when tests came back negative) to seeing Sam graduate high school and leave for Charlotte this fall to church growth, administration, staffing searches, building campaigns, and well, you get the picture. Throughout it all, I've experienced support and help. Thank you.
Grace. The apostle Paul discovered an outpouring of God's provision:
"My grace is sufficient for you, for my power is made perfect in weakness." (2 Corinthians 12.9)
This year, I've experienced afresh the mighty identity-grounding power and beauty of God's grace. His mercy is deep, beyond description and empowering. I've cast myself at the feet of Jesus in desperation at times, and He's lifted my head and whispered, "No need for desperation with me. Be confident in My love." It's an echo of Hebrews 4:16 where we're told to approach His throne with confidence to "receivemercy and findgrace in our time of need."
There's nothing like reading posts from the past to fuel your current thanksgiving. When you see what you have been grateful for, it's a joyous reminder of thanksgivings past and the abundance of blessings for which you can be thankful today.
Posts from the past: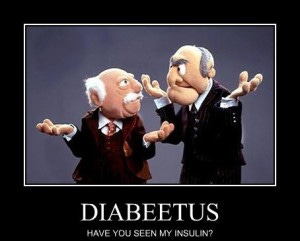 Finally, let me offer a few more silver-liningposts. The following could be labeled as #FromWhiningToWinning:
My fantasy football teams this year. They stink. Bad. In the words of Arnold, "I will be back." I will not go gentle into that good night. However, fantasy football continues to provide me with relationship opportunities and conversation fodder.

Wrecks, cars and such. Boo. Having teens who drive, boo. I'm looking at you, Sam. ;) In his wreck in September, he was safe, and we're thankful.

Diabetes. Adelyn was diagnosed in May. It was a shock the family. Adelyn's attitude and joy in the midst of her ICU stay of two days and since then as she's mastered a new diet and injections has been a life sermon for all of us. We're grateful.

Driving daughter.Speaking of Adelyn, she gets her license on December 13. Enter twice the anxiety, but it will bring added convenience for us. We think. I'll say we're grateful, but my fingers are crossed behind my back.

Ourcat. Meh. He's obnoxious. But he provides the family with a target for shoes. Occasionally, he's funny.

Dying plants. In our neck of the woods, when things begin to "die," the colors come out. So actually death brings beauty. The New River Valley becomes aglow with gorgeous things that provoke a need for fall drives.

UNCC. Sam is loving his freshman year, and he's made great friends who are also believers. We're thankful.
So as we sit here in our living room on another Thanksgiving, with Macy's Thanksgiving Parade floating by on our TV, we have so much for which to be thankful yet again. Carolyn's grandmother Rosell has joined us this year from Texas, and my parents are here from Arkansas. Sam is home from college. Jamie Sanchez is joining us for lunch. The table is set; the turkey is smoking (smoker); blankets are everywhere. It's a good day for which to give thanks.