Baptism & Celebration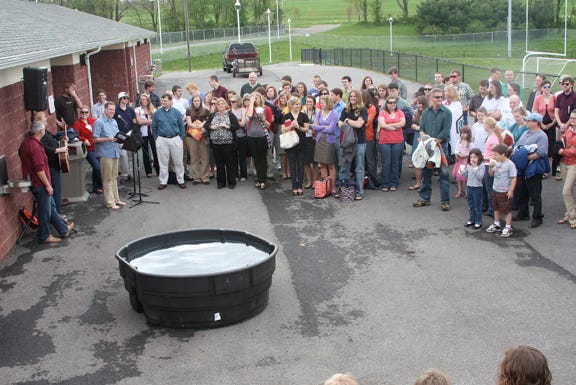 Last week was astonishingly full. It culminated in a Baptism and Celebration Service on the football field behind Blacksburg Middle School. It also included a trip to Orlando with some of our church staff and volunteers for the Exponential Conference. Throw in a massive laughfest called our Volunteer Appreciation Dinner on Saturday night at NLCF's facility for good measure. As I hit the sack last night, I was moved by gratitude, joy and relief.
I wanted to point you to some pictures that might help you appreciate the joys of the past weekend and week, as well let you see a video that Dave Farris shot from his iPhone. I hope you'll thank the Lord with me for a week of fullness and grace.
Pictures:
Dave's Video: