Birthday thoughts
45. Really? What happened?
I'd like to think that 45 is not quite mid-life. But then I know lots of people kick the bucket before 90. So maybe I've already passed my midlife... So where's my little sports car?
Ah well, I do know that I'm grateful. I feel great. I still have some hair. (not counting back hair) I am wonderfully related to a stunning and sterling wife who laughs at my jokes, supports me completely, and who I adore. I have two kids who, although know exactly what buttons to push to raise my blood pressure (smacking, interrupting, etc), are gracious examples of God's wonderful, unmerited blessing in my life.
So on this 45th day of my birth, I expect to live longer. But I know that I'm not promised tomorrow - or even the next minute.
My days (and yours) are numbered.
"O LORD, make me know my end and what is the measure of my days; let me know how fleeting I am! (Psalm 39:4 ESV)

"So teach us to number our days that we may get a heart of wisdom." (Psalm 90:12 ESV)
It is wisdom to reflect humbly on our mortality.
A children's prayer goes like this:
Now I lay me down to sleep. I pray the Lord my soul to keep. If I should die before I wake, I pray the Lord my soul to take.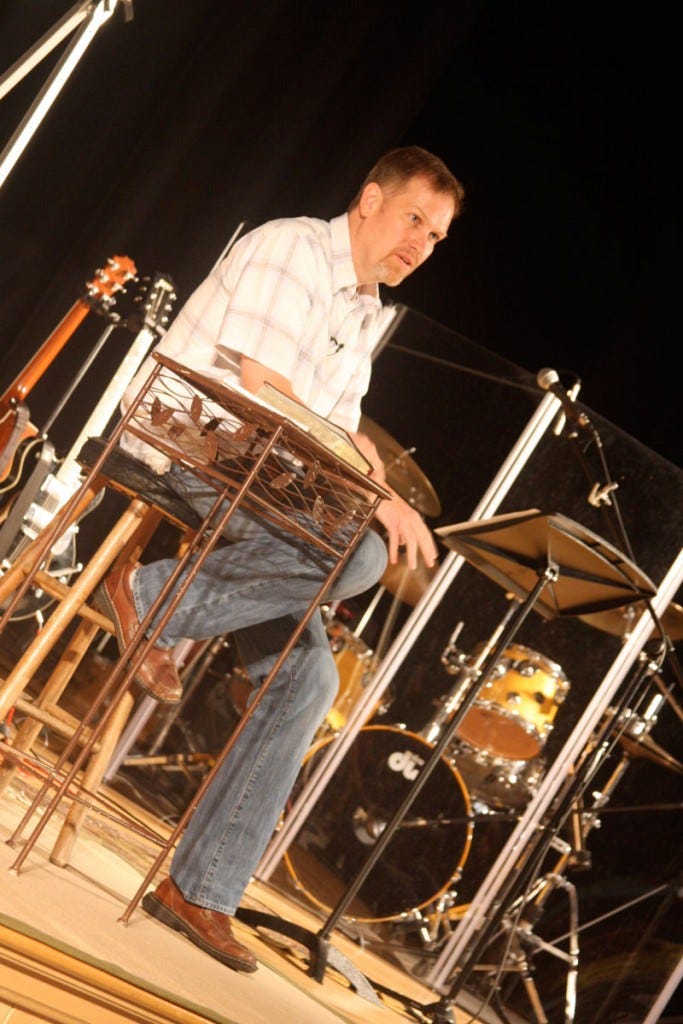 Not to be morbid about mortality, but I'm ok with that. I want to keep growing. I have not arrived. BUT... I am joyfully surrendered to the sovereignty of God. I am leaving some good things behind for my generation:
An amazing woman who knows and loves God

Two children who have given their hearts to Christ, and for whom I trust the Lord will be mighty warriors for Him in their generation

This blog - I know it's silly to you, but it contains many years of writing and reflection that are recorded. May it be used for levity and legacy for all posterity.

A small book that I hope has a big voice. While I wouldn't consider Super Center Savior to be my life's magnum opus, it does extoll my heart's conviction that loving Christ is best done daily.

A host of family, friends and church members who have stories and experiences with me that I hope will encourage others that God really does use ordinary people for His glory and the world's good.
Therefore, on this 45th day of My Birth, Be It Resolved:
No matter how long the Lord allows me to serve Him here in my aging frame, I will tell the next generation about the goodness and glory and joy of knowing Jesus Christ. I have no higher joy and no greater purpose.
So even to old age and gray hairs, O God, do not forsake me, until I proclaim your might to another generation, your power to all those to come. (Psalm 71:18 ESV)
If you don't know Him in joy and intimacy, please, for your sake - and the fact that your days are numbered too - seek Him and the truth will your heart. I'd consider it a privilege to help you in your journey toward complete surrender to God in a love relationship with Jesus.
Selah. (very psalmish of me)