Book Reviews: "Get Out of Your Head" and "Gentle and Lowly"
I've been plowing through a few books on my list in the past week. So in this one blog entry you get TWO book reviews! Can you take it? Do you have the spine for it? I don't want to keep you in suspense. Both of these are real page-turners. I could write volumes about them. You should check them out.
Normally when I hear of a book that's "all the rage" or extremely popular in Christian circles, I roll my eyes and suspect its theology or depth. I'm skeptical and cynical like that (more on that below). So it was with a certain perverted eager glee that I picked up Jennie Allen's book ready to blog about its deficiencies. I repent. Not only is Allen a Little Rock native, but she's got an exceptional book on her hands here that you need to digest.
Get Out of Your Head addresses our thought lives. The greatest battle you'll ever wage is on six inches of real estate – the space between your ears. I was told by someone that the message of this book is simple – "make a choice." That's true, and the seven areas that Jennie walks you through in making mental choices forces you to examine the lies you tell yourself and embrace the truth from God about your lie.
What we think about is what we will become. Our thoughts will either elevate us and our relationships or tear them down. Learning to do this deeply theological and yet practical exercise of capturing our thoughts and examining them in the light of scriptural truth and God's love for us will free us to enjoy living and escape negativity, worry, cynicism and discouragement.
Here are the seven choices to make (and when to make them):
I choose to be still with God (when I'm tempted to embrace distraction and triviality).

I choose to be known (embracing relationships when I'm tempted to think I can solve my own problems).

I choose to surrender my fears to God (when I'm tempted to distrust God's ability to take care of me and my loved ones).

I choose to delight in God (when I'm tempted to be cynical and not trust others).

I choose to serve God and others (when I'm tempted to make life all about me and my esteem).

I choose to be grateful (when I'm tempted to have a pity party about my circumstances).

I choose to seek the good of others (when I'm tempted to simply do what I want to do).
"Finally brothers and sisters, whatever is true, whatever is honorable, whatever is just, whatever is pure, whatever is lovely, whatever is commendable—if there is any moral excellence and if there is anything praiseworthy—dwell on these things." (Philippians 4:8)
I'd seen this book recommended on Twitter, and so I bought a copy, and one chapte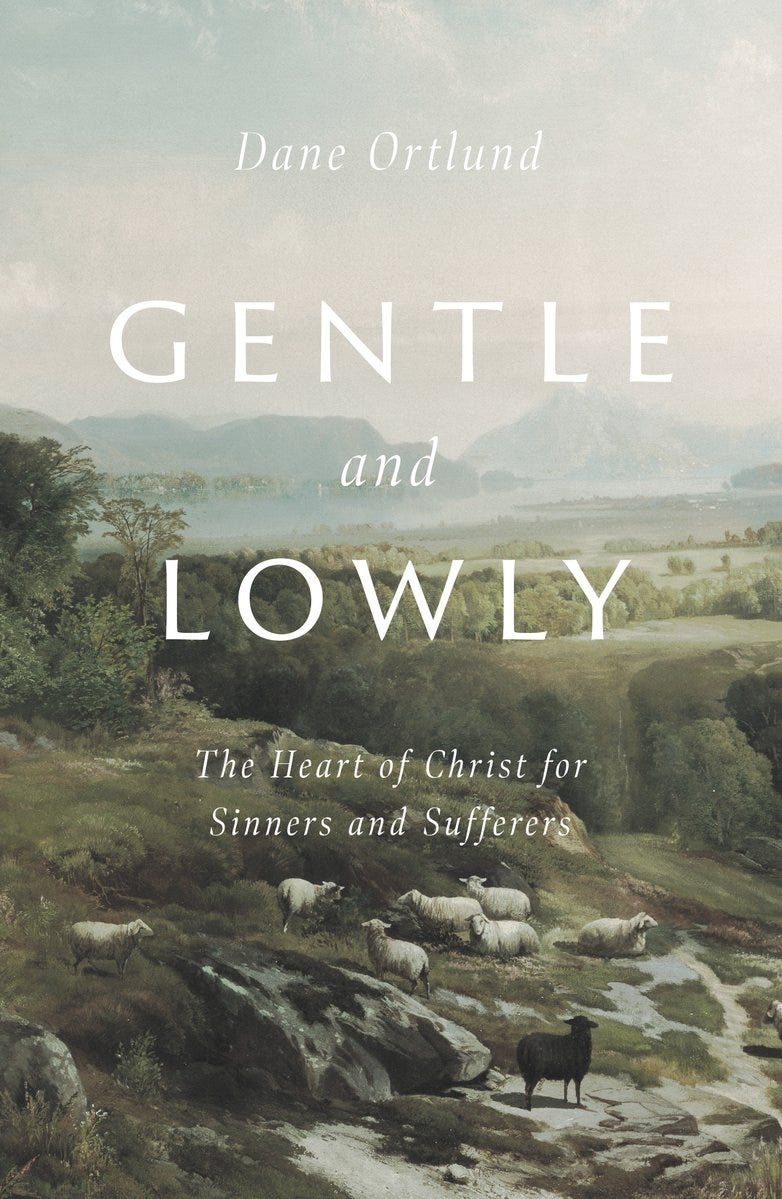 r in, I was telling others about it. It is such a refreshing, wonderful rejuvenating look at Jesus. It reminds me of Michael Reeves' Rejoicing in Christ (reviewed here). I've not enjoyed such a drink of cool water in a book simply about Jesus as this since I read Reeves book. Its subtitle beckons all who are weary, beat up, burned out and burdened – "The Heart of Christ for Sinners and Sufferers."
The book focuses on Jesus' wonderful invitation in Matthew 11:28-30:
Come to me, all who labor and are heavy laden, and I will give you rest. Take my yoke upon you, and learn from me, for I am gentle and lowly in heart, and you will find rest for your souls. For my yoke is easy, and my burden is light."
I had to read one chapter in a sitting and then set it aside to let it soak. Friends, Jesus is simply WONDERFUL. He's tender, compassionate and loving. He knows ME (and you). And He rejoices to do us good, to bring us blessing and to guide us home.
I love the Lord with all my heart, and I'm grateful for Ortlund's words in making that love more vibrant, for tearing off some callouses that occur to my familiarity with "church" and Jesus' people.
I love how he describes humanity's natural heart resistance to being completely acquitted. It's too good to believe that we are accepted before an Almighty, Holy God when we are, well, US. We know ourselves SO WELL. Or so we think. God knows us better. He made us, and He sent Jesus to pay for our sins and offer eternal forgiveness in exchange for.. faith.
"Every generation since then has had to rediscover this doctrine [of justification] afresh for themselves. It is the most counterintuitive aspect of Christianity, that we are declared right with God not once we begin to get our act together but once we collapse into honest acknowledgment that we never will." (78)
These two books
Get Out of Your Head and Gentle and Lowly deserve to be on your summer reading list. One will help you as you seek to live for Him and manage your thought life, and the other will renew and refresh your love for Him all over.