Bookstore melancholy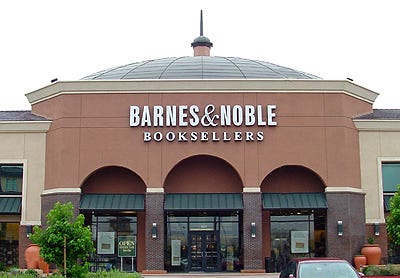 This is the first of my posts in reflection on my recent personal retreat. As an aside, I'm grateful to David James, the Arkansas Baptist Collegiate Ministry Team Leader, who effectively urged me to take a regular personal retreat each year that I served under him as a campus minister. It was a strange practice to me at first, but it's become a cherished pilgrimage that I now seek to prioritize twice a year.
Since moving to Virginia, my family and I haven't been east of Blacksburg except to go to the airport in Roanoke or attend a meeting in Richmond. I left last Thursday a.m. with Lynchburg in my sites for the first personal retreat in a year and a half. 2009 was just so crazy for me that I wasn't able to schedule one.
My three days there were spent reading, writing, praying, and simply being. At times the quietness almost overwhelmed me. I am grateful for an incredibly supportive spouse who recognizes my need for solitude and for two kids who just seem to take for granted that dad needs time like this.
Bookstore melancholy
I visited a bookstore while in Lynchburg, and while there, I bumped into a familiar bookstore buddy of mine - melancholy. Typically I ran into Mr. M when I was in Mardel in Little Rock or Barnes & Noble. It was no surprise to find him there. He seems to ambush me frequently in between shelves.
As I tried to explain this to Carolyn the other night, I felt a little foolish, but after reflecting on this sense of sadness/longing that envelopes me in bookstores, I've reached some tentative conclusions:
The Muzak is playing Back Street Boys, and I just haven't realized it.

A voodoo doctor is sticking pins in a doll of me somewhere.

I wish I could have/run a bookstore.

I am running face to face into my finiteness.
I tend to opt for the last one (although I really have dreamed of owning a bookstore throughout my life).
My own awareness of my great limitations is never more obvious in a bookstore. I am a reader and love to digest new material and be challenged. It's in a bookstore that I have this sweeping realization that I will never be able to digest even the smallest portion of what's available. I am doomed to perpetual ignorance.
Even if I had a photographic memory and started today, I would not in my lifetime be able to consume the material I want and that I'm hungry for. Even though Google has become a collective human database, it still cannot tap the innards of copyrighted material. Nor can I remember everything I read. On top of that, I can only read one thing at a time - for limited amounts of time. And so I'm left... melancholy.
The fact that I forget so much of what I've already read means that I have to spend a portion of my life re-membering, refreshing, reflecting and upgrading. I will never catch up. All of reading must be done in a linear fashion. I can't read two books simultaneously.
It makes me hungry for heaven, actually.
When I am welcomed with joyful grace into eternity by my Lord Jesus, I firmly believe that the invitation of eternal blessing is matched with an invitation for eternal learning, discovery, and adventure. I'll be able to spend a thousand years reading and then take a break with another thousand years of backpacking heaven's equivalent of the Andes. What I'll do next as I enjoy the glories of God's Presence and Love is all cake.
As I bemoan my inability and finiteness, I am turned to praise the wonder and majesty of God. He is a God who created all things, knows all things, and is a Master of it all. He is not overwhelmed in Barnes & Noble. He is the Author of Life. His omniscience and immanenceare stunning and beyond comprehension.
So while I can't plug a USB cord into my neck and download (and remember) all the information I want here, it's OK. Those surprise ambushes by Mr. M are counteracted with confident knowledge of future discoveries in the kingdom of God.