"But others were tortured..."
Hebrews 11.35 is a rather abrupt transition from a sublime chapter in scripture that some call the "Faith Hall of Fame." After detailing the feats of faith accomplished by God through the lives of Abraham, Moses, Gideon, Barak, Samson (who I normally don't associate with faith), and others, one is confronted with these words:
"But others were tortured..." (NLT)
Nice.
Just in case you were beginning to be inspired to tackle hell with a water pistol, God's Word reminds us that faith is independent of circumstances. Faith is external to danger or fortune. Faith is unaffected by success or failure. Faith is.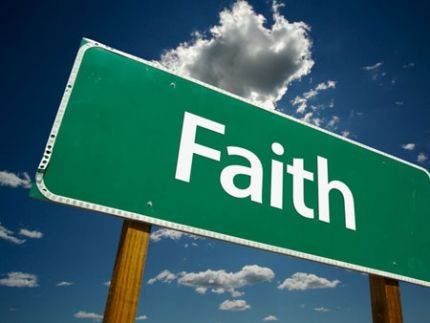 That's why the Hebrews writer began this section with the famous, "Now faith is the assurance of things hoped for, the conviction of things not seen." (ESV) The Message Bible puts it like this:
The fundamental fact of existence is that this trust in God, this faith, is the firm foundation under everything that makes life worth living. It's our handle on what we can't see.
The New Living Translation may be my favorite:
Faith is the confidence that what we hope for will actually happen; it gives us assurance about things we cannot see.
The only problem with this translation is that I generally don't hope for... torture. I am generally a stickler about good things happening to me. In my mind's eye, I imagine everything working out in the end (after all, there's Romans 8.28, right?). I see nasty situations tied up with a nice bow. I envision, "Aaaah. It-all-makes-sense-now" moments.
Most of the time, this mindset is completely shallow and inadequate to confront the realities of life. In fact, a self-promoting interpretation of Romans 8.28 perhaps leads people to confidence in ultimate fiction rather than an Understanding Father.
What is it that we hope for? That's the real question.
Healthy children.

Job promotions.

Central heat and air (especially during Arkansas summers!)

Patience from everyone

Punctuality from everyone

To be treated by others as we treat them like we want to be treated

Happy homes
These hopes bounce around in our minds as entitlements more often than not. For some reason, we have believed that if we believe right information about God that all of the above will be given to us. There's even a whole strain of "Christianity" that seeks to convince us that God wants us to be healthy, wealthy and own 2.5 homes and 4 cars.
Tell that to the Hebrews 11.35-38 folks. They would be sorely disappointed. You read here about another group of faith-filled believers. In fact, they were so filled with faith that "they refused to accept release." When offered a chance to renounce their trust in God - for them a firm foundation that made life worth living- they opted for death (which would actually bring faith to fruition and hope to reality).
Hebrews 11.39-40 comments, "And all these, though commended through their faith, did not receive what was promised, since God had provided something better for us, that apart from us they should not be made perfect."
Essentially, their rotten experiences and horrible sufferings were examples for future followers of God. How would you like to know that what you're experiencing is all for someone else? The way you choose to respond could enable someone else to stand firm.
Much of contemporary American Christianity struggles with Hebrews 11.35... "But others were tortured..." For me, it's a surreal comfort to know that God's Word does not shrink from depicting and predicting extreme hardship and agonizing cruelty. It addresses it head on. Yet it also offers a way through and out. It's the way of faith.
Faith may bring you through the Red Sea... (v29) or it may get you sawn in two (v37). But our faith is not in "getting out of this mess." Our faith is rooted in a Person. We trust in Him... not in some abstract deliverance.
In my family's current faith journey, we are reminding ourselves once again that while life sometimes is not pleasant, our hope is not "in everything working out." Rather, our hope and confidence is placed completely in Christ. He alone does not change. We (and you) can trust His character and rely upon His love. When things do not turn out as we would wish and hope, it may all be to remind us that the object of our hopes and dreams have been misplaced. Our current sufferings only sharpen our hearts to enjoy future fellowship.
Romans 8.18 says, "I consider that our present sufferings are not worth comparing with the glory that will be revealed in us."
And if you're one of those who is currently having Red Sea Day... pause and pray for Christ followers around the world - the persecuted church - and others who are having another kind of faith experience.