But Senegal
Istanbul
I thought I would be in Istanbul again this year. I wanted to go. For the last two years, I've been in Istanbul in the summer, visiting and helping make connections. That city has been on my heart from a history and a faith perspective.
But Senegal
It was no accident that I met Andre. He was a Ph.D student at Virginia Tech from Senegal. He's one of the most joyful people I know. I was able to connect with him a few times during his time in Blacksburg, and he was always so welcoming and friendly. I loved hearing stories about Senegal, and he usually concluded with "you should come visit some day."
It was one of those things that you don't think twice about. Except I did. And as I thought twice, I double-checked with Andre. Was he serious? He was. His gracious invitation led to a growing urge to actually make it happen. I tried to talk myself out of it, but this past year, it became a drawing. I can't explain it fully. I knew I was supposed to go.
I found out that Andre would be back in Senegal this fall, for only a few months after finishing his PhD. He's engaged and would be getting married early 2020 and moving. So if I was going to go, I would need to go this fall so that he could show me around, introduce me to family and friends and help me make connections. One of the developing ideas was to explored possibilities of networking, and I sought to understand why I felt God leading me to Senegal.
Mercy Ships
Another friend was in the States this past spring for a break. She is a nurse and serves with Mercy Ships. Over lunch one day I learned that her Mercy Ship would be docked in .... wait for it... Senegal. That was the last nudge I needed. [Read their post about being in Senegal].
https://vimeo.com/144668474
Travel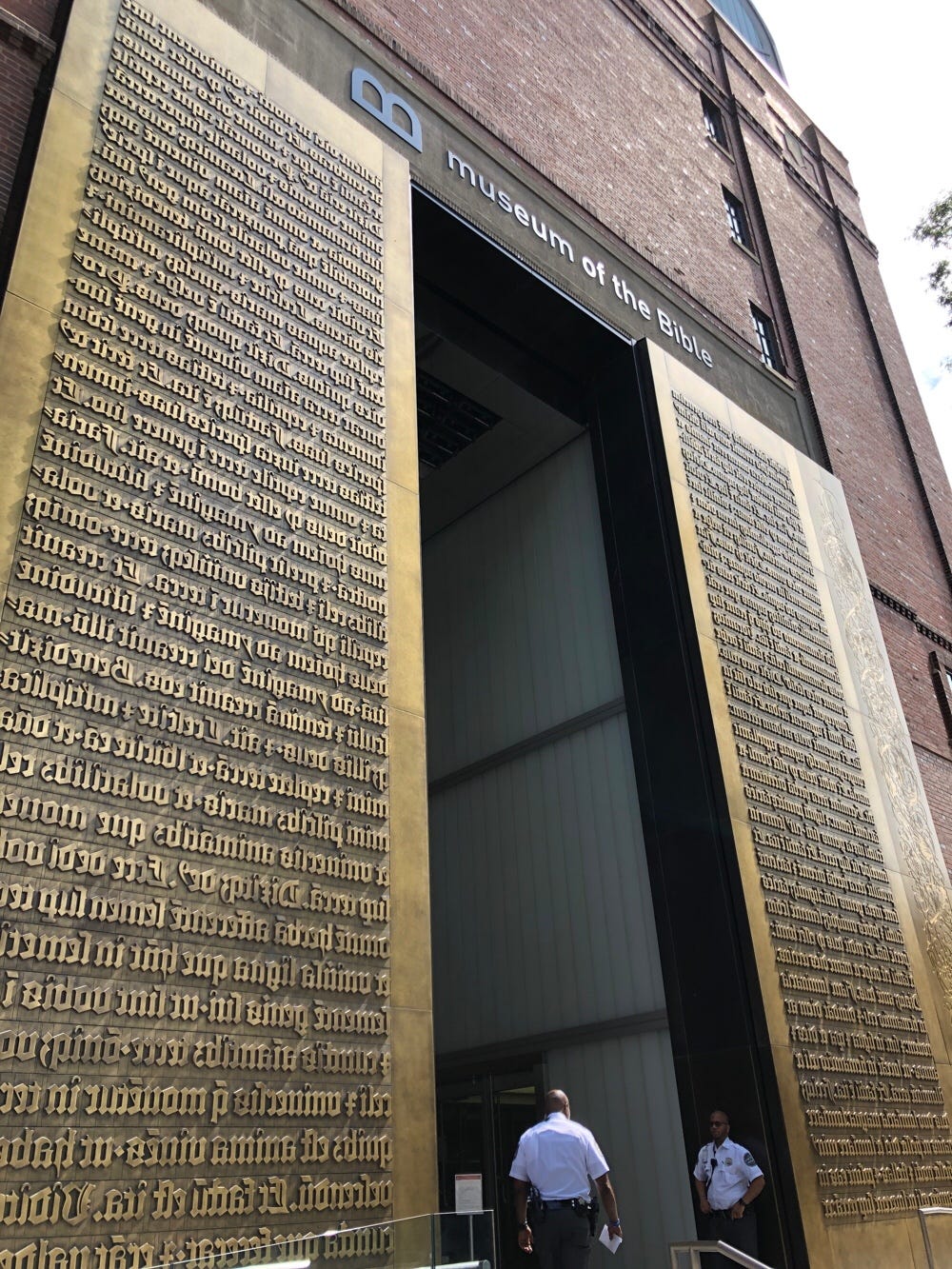 So I'm traveling. It's been an adventure. I left Roanoke on a train (amazing way to take a trip. Can we say "dining car?"). I explored the Capitol, schmoozing my way into the Rotunda for a quick look around and photo, thanks to a friendly tour guide and then spent the rest of my time at the Museum of the Bible. It was simply incredible. You MUST see it.
After recently teaching through Genesis, I really enjoyed the sensory and multimedia experience of The Hebrew Bible (a walk through the Old Testament). Then it was time to attempt the transit to Dulles. I tried two scooters to get back to Union Station, both were dead, so I hoofed it. Then it was two metros and a bus, arriving at Dulles in time to check in, grab a burger and board my flight to Senegal.
I'm grateful. Hopeful. Expectant.
I'm currently in Casa Blanca and wishing I'd seen the movie at least. My plane seat mate was a great host during the flight and kept me company. He was flying here to spend time with his parents. My plane for Senegal flies out after lunch.
And yes, I'm traveling by myself. So prayers are appreciated all around.
It's still a bit crazy to me. I keep saying, "But Senegal?" And yet, there continues to be nudges this direction in affirmation.
When was the last time you got nudged to do something, go somewhere, give or connect? Can I encourage you right now to take a step toward nurturing that nudge?