Dependence Day
It's 4th of July weekend. Last night, we were able to view the fireworks show at Mountain Lake from our back deck, over the mountain range. That's a driving distance of almost 15 miles! I'd say it's 11 miles as the crow flies?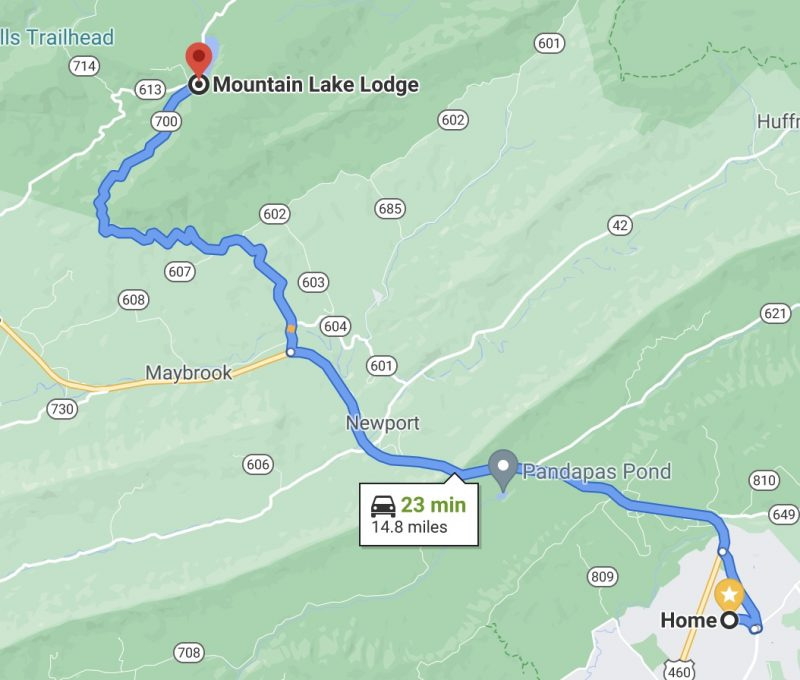 [FYI: Mountain Lake Lodge is where the movie Dirty Dancing was filmed.]
These days, celebrating our independence as a nation feels... surreal. Our nation feels broken. It wasn't just the pandemic or politics or the many -isms that the media would condemn us for. It's more.
Things are fractured. There are schisms and divides everywhere we look. These days, we can't even figure out the biological difference between boys and girls. Pronouns abound. Anxiety and depression are rampant. Heartache is acute.
Yet we live in the most prosperous, advanced, free and sophisticated society on earth. What's our problem?
A free nation
I am so deeply thankful for this nation's independence. There was real blood shed for us to be able to enjoy everything from the internet to hot dogs. My generation can't conceive of the heart-rending losses and family grief from multiple wars that fought - first to declare and establish our independence - and since, to keep it.
We trivialize what we do not sacrifice for.
It may be that it's BECAUSE we experience almost limitless freedom that we find ourselves so consumed by ourselves these days. When a culture experiences great abundance and affluence, it devolves into triviality and rot. I wish it were not so, but because we have so much "time" on our hands, we waste it on things that don't matter.
It is our very declaration of and idolatry of independence that actually leads to unhappiness. We have declared ourselves free from all that would bless and protect us. And so we search for new things to fill our self-proclaimed independence. This leads to experimentation in society, sexuality, and morality. Yet when we cast off all the old restraints, declaring our independence from them, we find ourselves in uncharted and unprotected territory.
It's not true freedom.
Such is not true independence. Rather, it's enslavement. To seek to be independent from God is sin.
"Sin is also defined in the Bible as faithless independence. 'Whatever is not from faith is sin' (Romans 14:23). It is an attitude of 'lawlessness.' Repentance means stepping out of independence back into dependence, and the measure of your repentance will be the measure of your dependence. Every area of your life that you have not learned to be truly dependent on God is an area of your life in which you have not as yet repented." (Major Ian Thomas)
The good news
It's counter intuitive for us to realize that we are most happy when we are most dependent. The "one anothers" aren't in the New Testament by action. We need each other. One line from the great worship hymn from High School Musical -"we're all in this together" - echoes the second greatest command, according to Jesus, "Love your neighbor as yourself."
This kind of love makes us dependent. We first depend upon God for His provision, for His protection, for His love, for His forgiveness through Jesus. We thrive in an intimate love relationship with Him (the greatest commandment is to love God with all that we are, Matthew 22:37). This dependence puts us before God with open hands and hungry hearts. He promises to fill both, every time.
Dependence leads to our abundance.
As our nation seeks to celebrate independence in these days, may we remember our coinage, "In God we trust." Trusting means leaning, depending, needing. We are not independent, nor are we masters of our universe.
We are dependent. It's a good thing.
The day you embrace that blessed reality, you'll find peace in releasing your life into the loving hands of God. You'll discover the joy of Dependence Day.