Why I'm moving from a smart phone to a dumb phone
Call it a digital life adjustment experiment (DLAE for short).
I've been mulling over the implications of being constantly accessible, online, responsive and honestly, much of the time, digitally consumed. It's been weeks of mulling. Today, I pulled the trigger. Here's Part 1 of my DLAE.
I boxed up my iPhone 5 and put it in a drawer. I dug out our trusty old Sony Ericsson w810i from a drawer, charged it up and took it to AT&T for a SIM card. The welcome screen still shows "Cingular."
Here's Part 1 of the plan. I'm selling my iPad 2 and have bought an iPad mini with 4G capability. I'll carry it around and use it when I need access, but for the most part, I'll use it like I used my iPad 2 - for meetings, taking notes, reading, email, and preaching.
There's more to my DLAE that's coming soon. I'll keep you updated, but today has been spent getting "ready." One fun freebie - we found a ton of pictures on the massive memory card (256 mb) in the Sony phone. It has a 2 megapixel camera that is surprisingly crisp. (Check out the image below that I took this evening when Sam returned from fishing with Adam and Paul.)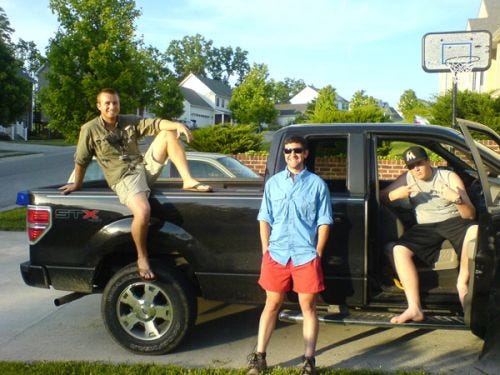 Some of you are probably scratching your heads, wondering why. The short answer: to take back the margins of my life's pages. They've been too filled in with digital noise and distractions. Stay tuned for Part 2.