Going dark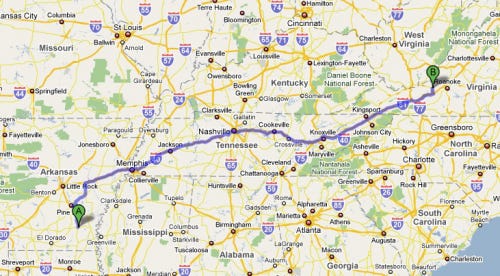 If you're a regular reader of Notes, you'll know what's up. If you're not, you stepped in at a significant time of personal transition. My family and I will be meeting movers this Wednesday as we relocate to Blacksburg, Virginia. I will be pastoring Northstar Church there.
The last several weeks have been an unprecedented whirlwind for us. We've not had to move/chunk junk like this in 14 years. Although we moved across town seven years ago, our last major move was from the DFW area to Monticello, Arkansas in 1995. It was at that time that I finished seminary and began a joy-filled ministry with college students at the UAM Baptist Collegiate Ministry.
But that move was without kids.

We had only been married 3 years.

We had just enough to be comfortable with.
This move, however, has been daunting. 14 years of accumulated junk. I have accused Carolyn our entire marriage of being a pack rat and a junkie. I have repented over the past two weeks. I can't believe what I've held onto. The other night, I was sitting on the attic floor, laughing and smiling as I read a letter from a spiritual mentor who taught me how to have a quiet time. I was in 9th grade when the letter was written.
We've chunked junk at a faster rate than bailouts have been offered.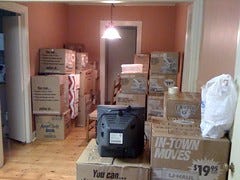 Our schedule this week is crazy, and it's part of the reason for this entry. I'm pulling the plug on computers this a.m., so we're "going dark." We'll be tweeting, I'm sure, as well as Facebooking. I may even find time for a hurried entry or two via the laptop, but for now, the Nobles are off the radar.
Today, we're headed to Little Rock to eat dinner with old friends. I like them cause they all are really older than me. On Tuesday, we're going to float the Buffalo River - an Arkansas "have-to," and since our kids had never experienced it, off we go before we become Virginians. Wednesday, bright and early, the movers begin their challenging task of fitting all our stuff into a semi.
I'm slipping on my camos right now for this special ops excursion. I feel a little like Dudley in Wild Hogs, who upon agreeing to go cross country, asked, "That's fine as long as I can find some WIFI spots..."