Health update and uncertainty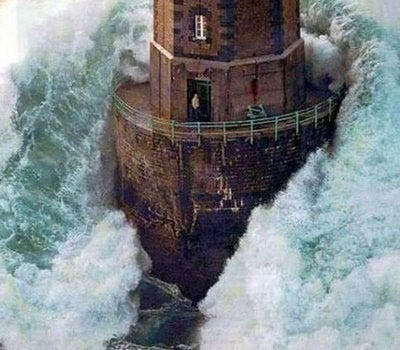 This Monday Carolyn went in for her checkup. About twice a year, she gets a CT scan because she's a three-time cancer survivor. By God's grace, she has been delivered from Hodgkin's Disease three different times during our relationship - once while we were engaged and twice since we've been married.
Monday was a PET scan which is a better indicator of possible cancerous activity than a CT scan.
Tuesday she got the call. Three spots.
We are heading to Little Rock Friday (today for most of you) for a biopsy of two of those spots. I sent the following email out to our church family and friends yesterday:
Caro went in for her regular checkup this past Monday and got a PETscan. That's a lot more accurate than a CT scan. She received a call from the oncologist yesterday at noon with results.

Basically, they've found three small spots - two appear to cancerous lymph nodes. There is also a suspicious spot in one of her breasts.

We go Friday for needle biopsies of the two lymph nodes. We won't know until after those results what exactly we're facing. It's good news that we found them at this point, since all three areas are very small, but according to the test, they are most likely cancerous.

It's been four years since her last go-round with Hodgkin's Disease-lymphoma, and wildly enough, if this turns out to be cancer again, it will be her fourth go-round with cancer.

Obviously, we would appreciate your prayers. The Lord has already been faithful to supply grace and strength in the past 24 hours, and we are both deeply grateful. What with a crazy election night and this news, it's radical to consider how much life can change in such a short time.
I began sharing "our story" last year in August. As I recall, I stopped before I shared about our second experience with cancer. Now that we may be on the brink of a fourth experience, all I can really say is that God has been faithful. He has demonstrated astonishing kindness and over-abundant grace in our lives. We have no reason to doubt that He will do so the same now and in the days to come. He does not change.
As we take timid steps forward into an uncertain future, we ask for your prayers. We want to be found faithful. Yet, I wrote in my journal the other day that we will most likely have:
#1 - Bad days: Days in which our mood and focus is not what it should be. Most likely this will be because our circumstances loom larger in our vision than our embrace of God's truth.

#2 - Good days: Days where we may appear irrationally hopeful or even joyous because our awareness of Christ is heightened and our faith soars freely.
I am earnestly hoping that #2 days exceed #1 days.
The strange thing (or not so strange) is that the weeks and days leading up to this experience have been filled with renewed urgency for leading God's people into greater intimacy with Christ. We have been seeing remarkable life transformations in people in our church, and our passion for presenting Christ to our community and becoming a people of global mission has exceeded our resources. In other words, we have sensed a calling to do what would only be possible for God, and we are determined to step forward into the unknown as a church on mission.
So we ask that you intercede on our behalf during this time - that our circumstances and occasional sorrow would not eclipse the magnificent hope that Christ has laid out before us as we seek to lead His people. Ask the Lord for resources for our church and encouragement for our members during this time as they seek to be obedient to the various calls God has placed upon them.
So many folks in our church are longing to say "Yes!" to God's call but have been confronted with brutal realities of their emotional, financial or health inadequacies. Pray for us all. For as we press on and press through trying times, I'm confident that the comfort that we currently experience from Christ will be used in manifold ways in the future to comfort others in similar struggles...
Praise be to the God and Father of our Lord Jesus Christ, the Father of compassion and the God of all comfort,who comforts us in all our troubles, so that we can comfort those in any trouble with the comfort we ourselves have received from God.For just as the sufferings of Christ flow over into our lives, so also through Christ our comfort overflows. (2 Corinthians 1.3-5)
We'll be heading out at 4:45 a.m. tomorrow on a journey of medical uncertainty. Pack your bags and join us if you will in prayer and fellowship. Whatever we discover along the way will hopefully be used as a light for your own path. While we're not sure of tomorrow, we are assured of our future.
Why are you downcast, O my soul? Why so disturbed within me? Put your hope in God, for I will yet praise him, my Savior and my God. (Psalm 42.11)