Last Christmas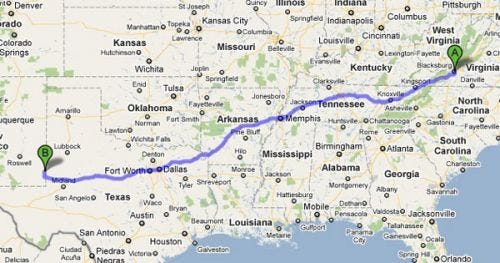 Thank you, Google, first of all, for providing free airport WIFI in Baltimore. I despise airport WIFI charges, and Boingo is one of the worst offenders, but when we arrived for a layover enroute to New Mexico, we were delighted to find the message that Google has partnered with Boingo to provide free WIFI in the airport for the holidays through January 15. That's today. We snuck onto the worldwide web at the 9th hour on Google's good grace and dime. Thanks, Google!
Last Christmas
This is the first time in 17 years of marriage that we've not been in New Mexico for New Year's. Due to our move to Virginia, our annual holiday schedules/traditions have had to be adjusted. We'll get there later today and spend a few days in Hobbs with Carolyn's family for our last Christmas of 2009 (or is it our first one of 2010?).
We are super grateful to Carolyn's folks for their generosity and grace which consistently make trips like this possible. I guess we should also thank Southwest Airlines for partnering with the credit card company that her folks use that results in free tickets. Either way, we're very, deeply thankful.
Laughing all the way
If you've been following our journey so far on Twitter (mine or Carolyn's), you'll notice that our kids have been assaulting our funny bones with one-liners. Just in the last 30 minutes, Adelyn has observed that the reason airline tickets are expensive is because of the moving walkways in the airport. She also noticed a very youthful army guy decked out in fatigues. Whether it was his boyish appearance or his height (not much taller than she), we don't know, but she busted out with, "What? Is he like the drummer boy or something?"
Sam's humor has been more slapstick. And annoying. But he manages quite well to keep me smiling through my grimaces. With effortless ease, he consistently manages to stick his elbows in my side, include my bald spot in every conversation, and roll his eyes at my humor (thus suggesting that it isn't funny which we all know is not true). I just don't know how Carolyn's family managed with her all those years, because it's so obvious that Sam is just like her...
Over the river and through the woods
We've got quite a journey to get to grandma's house today. I'll keep you updated as I'm able through layovers and Google's goodness. After driving to Raleigh-Durham last night, we'll stop in Baltimore - Little Rock - Dallas - Midland. We don't get off the plane in Little Rock, but if you're there today and reading my blog (which amounts to my mom), wave and we'll wave back.
On a curious note, it was one year ago today that Captain Sullenberger safely landed his U.S. Airways flight in the Hudson River after it was crippled by a flock of birds hitting one of the jet engines. I would rather keep it "over the river and through the woods" rather than vice versa.