Last day in Krakow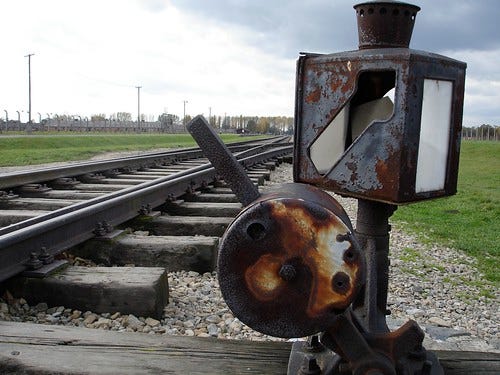 I will be flying home from Krakow, Poland tomorrow after a week spent in discovery mode. I traveled here with Ed Stetzer and other pastors to explore ways that innovative churches can plug directly into the work of the Gospel in Central and Eastern Europe.
With majestic-ancient churches dotting every corner of this city which has everything from a 1000 year-old castle to a neon-resplendent Coffee Heaven, it has been a humbling experience to walk where 99% of the residents claim "Christianity" but know no personal relationship with its Messiah.
Especially after walking the sorrow-filled paths of Auschwitz and Berkenauer today, it's difficult to stomach apathy in the church. I'm eager to embrace, encourage and equip people for the journey of a lifetime into the harvest fields of the nations. One of areas that I sense my church is uniquely equipped to relate with well is Central and Eastern Europe.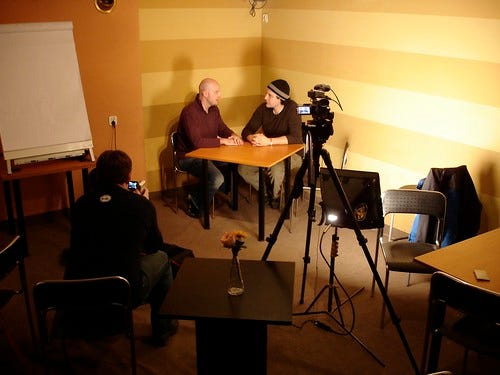 Coffee House
Rick White and Sebastian Vasquez did a brief interview tonight before the coffee house that we had helped invite folks to all week. Seba shared ways that ordinary folks from churches like mine and Rick's could discover quickly that there is a great need for them and their skills and experience and love for Christ in Central and Eastern Europe. For instance...
The Krakow Tigers (a professional football team coached by one two of the IMB workers) needs players, incuding a quarterback. (I thought I wanted to apply until Mark related that one guy had his shoulder knocked out of joint just scrimmaging with the team.)

Photographers, web designers and folks who know how to start a business could lecture, host seminars and built relationships that long-term workers here could cultivate.

Anyone who can speak English or even Arkansaw can share in university settings about their town, culture, and American life experiences for conversational purposes.

Businessmen and women can relate skills and know-how.

Students can take classes for a semester or longer at some of Europe's oldest universities and work to help start and encourage new campus ministries.

Baseball coaches and sports lovers can hold clinics and play with Polish youth.

Teachers can share principles of teaching from the American classroom and even speak in classes here.

State troopers can speak about the dangers of drunk driving, alchohol and drug use and even relate with Polish security firms and law enforcement agencies on policing tactics in America.

A team of young couples could host a parenting conference or even a game night to teach different American games.

A videographer and Photoshop expert could host seminars and teach skills to Polish business people and collegians.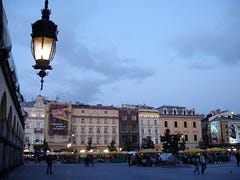 And the list goes on... In short, there is a way to build relationships in Central and Eastern Europe that will enable those who have given their lives to the harvest here to follow up, cultivate, and see many profess faith in the beautiful and all-sufficient name of Jesus Christ if we will but lay down our lives to do so.
I spoke with some upperclassmen tonight during the coffee house about an ancient legend that Krakow was founded by a knight after defeating a dragon by trickery. You can find knight and dragon figurines in most gift shops.
While young adults and Polish in general are easily able to discern legend from fact, they unfortunately relate religion to the status of legend as well. I drew the connection and asked two sisters, "Do Polish young people view religion as a real part of life or legend?" One young lady waved her hand dismissively and said, "No one cares about religion here."
She went on to relate that while there are beautifully stunning churches everywhere, they have no relevance for her life. I wonder if that is the same for my community and nation? Religion is everywhere, but is it a real part of life? Or have we relegated it to the status of a good, old story with colorful characters but with useless import?
Observations
I'll be back late Saturday night and will be teaching Sunday. I've seen cathedrals and concentration camps. I've heard Polish people assign religion to a category of irrelevance. But I've also spent time with an incredible team of God-saturated missionaries and strategic workers - in Poland, the Czech Republic, and Hungary.
I'm hopeful, and I'm heartened. There is great work to do here in this war for the souls of Central and Eastern Europeans. And I believe that Christ-followers in Monticello and Arkansas will have a significant role to play in the near future.