Make much of Jesus
Last August 29, I wrote a post in which I attempted to shine a light on the goodness of Jesus Christ. I said that I wanted:
"..to shine the brightest spotlight possible upon Jesus Christ. I hope my feeble illumination might encourage you to attempt to do the same — in a tweet, Facebook status, creative video, blog post, coffee convo or bedtime prayers with your kids. I think all of our feeble flickerings together, if singularly focused, might light the darkness that others find themselves in and help them see the Light of the World for the first time in living color."
Today as I concluded my study through the gospel of Matthew that I began in late January, (using the Christ Chronological Bible), I thought again of how important it is to make much of Jesus. Too often I find myself talking about Macs, iPhones, movies, football, politics and it hits me that Jesus is the most important subject of my life, and I simply talk too little about Him.
Sure, I start most every day focusing on reading, prayer and journaling. I preach most Sundays. I meet with people all the time and counsel them to seek Jesus. I live my daily life in a way to honor His teachings. But as I survey my social media and blog and reflect on casual conversations, I am humbled by the long moments of time in which Jesus is not mentioned or considered.
And yet, I
WANT
to make much of Jesus.
He is the most important relationship in my life. He is Peace, Redeemer, Hope, Wonder, Friend, Truth, Guide, Counsel, Director, and More. He is Beyond, Other, Faithful, and Love. He is Awesome, Fearful, Creator and Joy simultaneously. He is Power and Quiet, Clear and Veiled, Holy and Near.
"I feel His pleasure"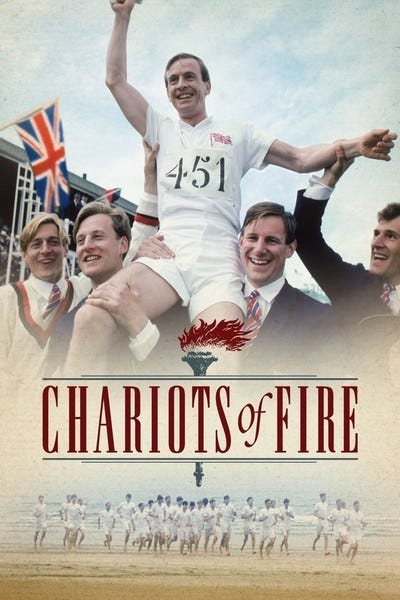 In the 1924 Olympic Games, Scottish Jesus-follower Eric Liddell met some scorn from fellow Christians for investing so much time in training and sports when he (in the eyes of some) should have gone to the mission field. Award-winning movie Chariots of Fire tells his story and records a conversation he had with his sister in which he explained:
"I believe God made me for a purpose. But He also made me fast. And when I run I feel His pleasure."
For me, when I preach, I feel God's pleasure. When I write, I feel His pleasure. When I sit down one-on-one with someone and nudge them with compassion to consider Jesus and His teachings as completely sufficient and wonderful for all the moments of their life, I feel His pleasure.
What is it for you? When you do you feel the pleasure of Christ? When you do you sense His pride and joy in you? Perhaps that's something you have never dreamed of or considered. The reality is that He loves you. Period.
That's why I DESIRE to make much of Jesus. For I know in all my small attempts to bring Him glory, I'm humbled to realize that even as I attempt to make much of Him, He has promised to bless, reward, and lavish His love on ME. He is FOR me.
"May our Lord Jesus Christ himself and God our Father, who has loved us and given us eternal encouragement and good hope by grace, encourage your hearts and strengthen you in every good work and word." (2 Thessalonians 2.16-17)
#MakeMuchOfJesus
I want to encourage you, much as I did in last year's post. Make much of Jesus. Talk about Jesus and how much He means to you on your next Facebook post or tweet. Work a conversation around to the point of humbly inserting how much Jesus means to you and how faith in Him makes all the difference to you.
When we encounter something sublime or exciting - whether our team winning or a rainbow or the Grand Canyon or a healthy baby, we talk about it. We post on Instagram. We share with others how much something has meant to us. We can be obnoxious about it (think Crimson Tide fans). If you're like me, and it dawns on you that as much as you love Jesus, you want to talk about Him more, then.. do so. Go for it. In your own way, with your own voice, skills, paintbrush, or post.
He is Good. Worthy. Glorious. Kind. Constant.
#MakeMuchOfJesus