Their Story: Meet Aaron Peck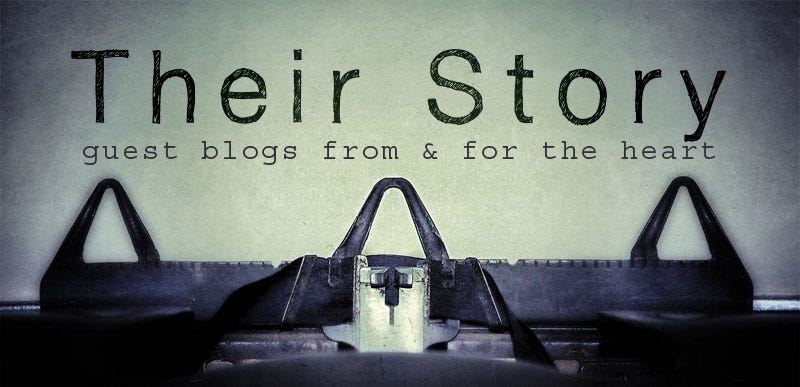 It's Guest Bloggers Weekish with the theme of "an experience that has shaped who you are today." I'm thankful to introduce my first guest blogger.
Aaron Peckis one of the newest additions to our church staff where he now serves as the Children's Ministry Assistant. Aaron blogs regularly atcarpdime.com. We bloggers appreciate your visits and comments, so swing by and tell Aaron hi.
Day Job: Therapeutic Day Treatment Counselor working in a local elementary school.

Education:Bachelor of Arts in Christian Studies along with a Bachelor of Science in Behavioral Science from Bluefield College

Favorite movie:Back to the Future

Favorite book: The Wonderful Wizard of Oz
---
Mistaken Grief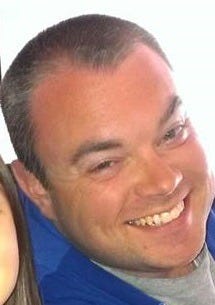 Wow. One experience I've had that helped shape who I am today. That's the challenge that Jeff proposed when he emailed me about this guest blogging thing. It isn't that this is a difficult thing to think about. It's just that it will probably get a little deep. Deeper than I'm used to getting. So strap in, kids.
The one experience is definitely the passing of my father, Grayson Lee Peck.
It's a safe bet than none of you reading this ever had a chance to meet my dad. He passed away in 2006 after years of increasingly complicated health problems. He was a good man. He was the kind of guy who had an easy time of making people smile, but didn't always have an easy time being around people. If you saw him but didn't know him, you would have thought of him as shy. If you saw him and knew him well, you would have a hard time getting him to shut up. He had an amazing singing voice and a love for the Lord that astounds me to this day. He never let his declining health or his dependence on an oxygen tank keep him from serving in his church. In fact, that's exactly where he was the night he died.
Where was I? I was at home. I was living with him at the time. It was getting late and I was a little worried that he hadn't gotten home from church yet. Around 10:30 I got a call from his phone. But when I heard his pastor's voice on the line, I knew my life would never be the same.
I've never been the kind of person who deals with difficult situations appropriately. I'm sure that sounds ironic coming from someone who majored in behavioral science and now works as a counselor. During college, when my parents divorced, I ran away from home. Well, I moved to Bluefield, where I was attending college, and decided I would stay there for the duration, returning to my home in Roanoke only when absolutely necessary. When dad died, I ran to Wake Forest, North Carolina, mistaking my grief for a call to attend seminary.
I've known a number of people who turn from God when they're grieving. They're angry at Him, thinking that life's just not fair. They're right, life's not fair, but not because you've lost a loved one. Death is a part of life. I'm aware of that. I was aware of that the night I lost my father. I knew that he was in a better place and would never need to suffer again. But, selfishly, I wanted him back. I wanted him here because he was my dad and he was my friend. Despite my jumbled up emotions, I didn't turn away from God. I pursued Him. At least, I thought I was pursuing Him.
For me, pursuing a seminary degree was just a bad move. It wasn't the right place for me to be. God showed me that in His timing. In the meantime, I got involved in a local church. I made friends and had a lot of good times. Then things began to erode. The people to whom I looked for spiritual guidance turned out to be the last people I should have been turning to. On the surface, I thought that was okay. I could simply find a different church, right? But then it happened again, in another ministry. Different circumstances, same basic results.
See, when you invest in people, you give up a small piece of yourself. That's a good thing. I believe that's what God intends for us to do in our communities. But when you do that, you open yourself up to become vulnerable. After the loss of my father and the hurt caused by some disappointing church leaders, I decided I didn't want to be vulnerable anymore. I was done allowing people to hurt me. So what if I lost the benefit of investing in others?
Years passed. I became bitter and cynical. I convinced myself that I didn't need the Church in order to have a fulfilling relationship with Christ. I was fooling myself. But my heart was hard. I had built up walls around it in order to protect myself. It's taken me a long time to figure out that those walls were doing more to harm than to protect.
There are a lot of little things that have happened in my life in the years since I turned my back on the Church. Too many little things to list here. But I've seen God in those little things. He has used so many of those little things to bring me back to Him.
He allowed me to have negative experiences in North Carolina, I believe, so that I could fully realize how miserable life can be when I'm not seeking His will. It was so easy to fool myself into believing that I was seeking Him, though. But that doesn't mean that He stopped seeking me. He opened doors for me to make my way back home. He opened doors for me to find myself involved in a new church. He opened doors for me to not just find myself listening to sermons on Sunday mornings, but to actively participate in ministry. He opened doors for me to serve Him and use the gifts that He had given me.
I think about my dad every day. I think about how he did everything he could to continue serving the Lord in spite of his health issues. I think about how it would have been so simple for him to say, "No, God, I'm not gonna do this anymore. I'm too sick. I'm too tired. I can't sing for You. I can't serve You." But he never said those things. He served the Lord with his final breath. Who was I to give up serving the Lord when all I had experienced was just a little bit of human imperfection in the form of a handful of church leaders? Who am I to offer God any less than my all?
As I continue to grow, I can only hope to be a tenth of the servant that my father was. And I hope he's able to look down from Heaven, smiling and cheering me on as I seek God's will for my life.
"Therefore, since we are surrounded by so great a cloud of witnesses, let us also lay aside every weight, and sin which clings so closely, and let us run with endurance the race that is set before us, looking to Jesus, the founder and perfecter of our faith, who for the joy that was set before him endured the cross, despising the shame, and is seated at the right hand of the throne of God." (Hebrews 12:1-3)