Their Story: Meet Rachel Wiseman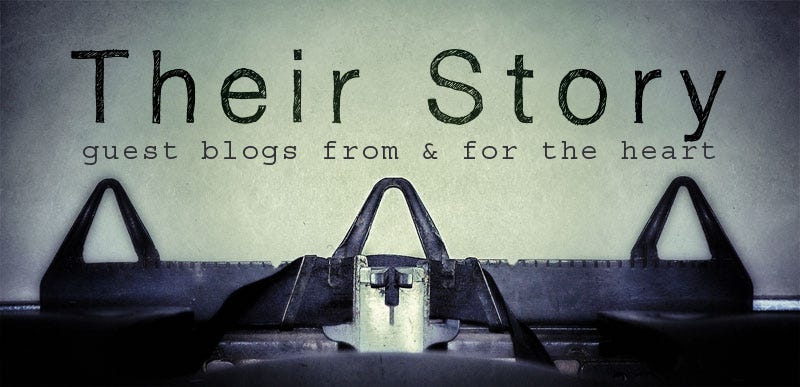 It's Guest Bloggers Weekish with the theme of Their Story with the assignment of "an experience that has shaped who you are today." I'm happy to introduce to you Rachel Wiseman.
Rachel came to our churchour church, joined, served and met her husband Shane while a student at Virginia Tech.She blogs atThe Travels Of An Army Wife. We bloggers appreciate your visits and comments, so swing by and tell herhi.
Day Job: Assistant Manager at Kohls

Education: Bachelors in Business with a focus on Business Information Technology at Virginia Tech

Favorite movie:A Little Princess

Favorite book: (Tied)The Selection by Kiera Cass and Little Women by Louisa May Alcott
---
Angel in Disguise
"..no wonder, for even Satan disguises himself as an angel of light." (2 Corinthians 11:14)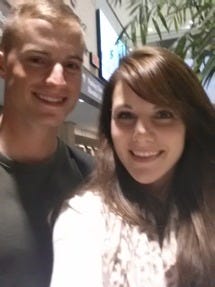 Without even knowing it, I had become Satan's disguised angel of light.
Shane and I got married when we were 21 and just finishing our junior year of college. It was during this time that Shane felt his calling of missionary work in the military. For those of you who don't know my husband, God created him with a warrior's heart. It just made sense. He didn't want to be a Chaplain; he wanted to be in the mud, with his comrades, sharing the gospel. His calling was to GO and break ground. He specifically felt compelled to join the Ranger Batallion. This is an elite group of men who are placed in some of the most dangerous situations.
At 21 and just married...can you feel my enthusiasm?
I grew up in a military family and saw the hardships that can come through it.
Before Shane and I got married, I had no desire to have anything to do with the military. But after we got married and Shane received his calling, it became apparent that God's plans and my plans were very different.
It was then that Satan started etchingaway at my heart. He attacked slowly so that I wouldn't even know it was happening.
Shane felt that he should enlist in the Army. He wanted to share the gospel to the men who would be faced with the most danger. I, however, wanted him to try and get into officer school. I wanted this for selfish reasons: more money, less danger, and more stability. So, using my emotions against him, I convinced him to go officer route.
God shut that door ...hard. Officer school wasn't even an attainable option for Shane.
Instead of seeing a shut door for being an officer, I saw a shut door for the enlisted route too because I didn't want Shane to enlist. I tried to convince Shane that God was closing the door on the military as a whole.
You see what Satan was trying to do here?...
I think it was at this point that Shane started to question my feelings and the motives behind them.
I finally agreed for him to go to the recruiter's office with much insisting that he would just be turned away again. Boy, was I wrong. Not only did he score in the top percentile of his aptitude test, but they had one spot left of the exact contract he needed with a one-year delay. He was going to be apart of Ranger Batallion. So, after a good cry, I told him I would support him even though I knew my heart wasn't fully there; it just appeared so.
The nine months of separation while Shane was at training brought me closer to God than I had ever been before. But still, Satan had a secret stronghold on my heart. Instead of living for the kingdom come, I was living for myself. Too concerned with "what about me" that I couldn't see the amazing work God was doing through Shane that I could be a part of.
At the beginning of Shane's Ranger assessment and selection, he developed a minor tear in his LCL. This is the last time Satan would use me as a stumbling block for Shane. I questioned again if God was closing the door for Shane. Looking back, I know that Shane was injured so that God would receive the glory for Shane's completion. He couldn't have completed RASP without God.
About a week after I questioned Shane, I was walking my dog and discussing my thoughts with God. All of a sudden, He made me aware of what was truly happening and how Satan was using me. I felt so ashamed along with some other horrible feelings. It was at that moment that I fully submitted my life to working FOR God and against Satan. I submitted my life to being a part of the work he is doing through Shane. I would no longer be a pawn that Satan would try to use against Shane. I would no longer be his angel of light. I would be God's.
In all my life, I have never known such calmness in my heart. Truly submitting my life to God has been a precious blessing.
God has chosen Shane to be a fisher of men and he has chosen me to mend the net if ever there is a tear, to serve as an encouragement, and to be a light on this dark journey that Shane is embarking upon.
This is who I am today.
Put on the full armor of God, so that you will be able to stand firm against the schemes of the devil." (Ephesians 6:11)
My armor is made of submission, humility, and love. What's yours made of?