Never a dull moment on Sunday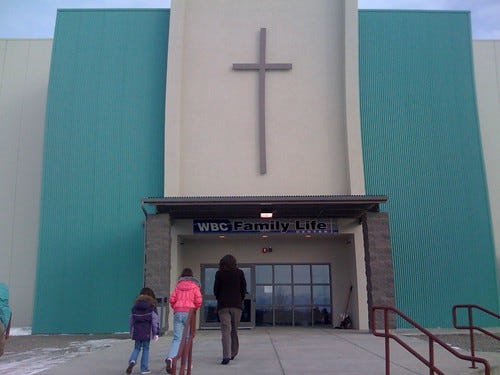 Sunday in Alaska. By the time we were dragging ourselves out of bed from happy exhaustion from sledding the day before, our friends and church in Monticello were already beginning worship. We went to Mike and Kristy's church, Wasilla Bible Church, and enjoyed being able to worship with them. Though we didn't see Sarah Palin (her home church), Pastor Larry Kroon taught on how God often confirms His people's witness and work with work of His own.
When we exited church, it was snowing. It re-whited the roadways and ditches for several hours. It's like a giant Liquid Paper effect on man's mistakes.
I made Santa mad at lunch by enjoying a reindeer skillet with scrambled eggs on top.
It was after lunch that adventure #14 since we've been in Alaska started. Everything is an adventure here. Mike and I took Sam, Adelyn and Abby over to some friends of Mike and Kristy's. They met Dave and Laura working at Voice for Christ Radio Ministries. Dave was gracious and brave enough to let all of us rookies drive his snow machines (mobiles, for you Southerners).
Off we went. We drove around on a frozen lake (all lakes and rivers are frozen for the most part right now), and then we headed off road through some beautiful forest snow machine trails. The roar of the snow machines cut through the pristine snowscape like chainsaws. But as we ducked, leaned and jumped over hills and around curves, we felt like we were invaders of Bambi's territory.
The gals stayed back during this snow machine extravaganza to re-upholstery two of Kristy's chairs. It was a hard decision for the guys... stay and help recover furniture... or go snow machining. Hmmmm.
After returning home late afternoon, we camped out for the evening at the house. Of course, there have been moose sightings every day that we've been here. I helped Kristy redo her blog design and worked on downloading and uploading pictures to Flickr. While Mike put the girls to bed, Kristy, Caro and I stayed up talking, laughing and unpacking the implications of life calling, God calling, and location.
A few cups of hot tea later, and we were all fading fast. Mike returned upstairs - after finally getting the girls down - to discover that we were all heading to bed. Bummer for him. Bed for us.
During the night, a volcano erupted about 103 miles SW of Anchorage. Never a dull moment on Sundays.