Nuff said: #1 Bible translations, Cause of Divorce, Donald Miller spirituality, coffee mugs, trusted professions
As always, "Nuff said" is a collection of links and items of interest from across the net. They are usually random and include a conglomeration of tech, humor, relational, politics, and spiritual/religious. In this entry, you'll read about the #1 cause of divorce, Bible translations, Donald Miller spirituality, a great coffee mug, and the latest, most trusted professions. Let me know which one stood out to you:
#1 Cause of Divorce: Investment
Kevin Thompson is theLead Pastor of Community Bible Church in Fort Smith, Arkansas, and he has a great entry on his blog worth reading about what really causes divorce in most cases. It's an investment problem.
We love our spouse to the extent that we invest in our spouse.
How to know your Bible translations
This clever graphic is from Adam4d.com,a curiously comic website, which you should bookmark and revisit often.

Donald Miller spirituality
Jonathan Leeman has an article sure to stir up Donald Miller fans. He is responding to a blog postby Miller, "I Don't Worship God by Singing. I Connect With Him Elsewhere."Leeman points out that anyone could insert anything for singing and come up with:
I Don't Worship God by Scripture. I Connect With Him Elsewhere or

I Don't Worship God by Fellowship. I Connect With Him Elsewhere or

I Don't Worship God by Obedience. I Connect With Him Elsewhere
It's this pick-and-choose spirituality that alarms Leeman.
To be fair, Leeman is a member of Capitol Hill Baptist Church where Mark Dever is pastor. They are very high church and very structured, which is probably on the opposite end of where Miller is coming from. In advocating more structure and discipline, Leeman says:
we must not mistake these structures for authentic Christian living and love. But I do believe they are both the food that gives life to the body, as well as the skeleton that holds the organs and muscles in place. And I believe they are biblical, by which I mean prescriptive for all Christians in all times and places, albeit with circumstantial adjustments.
Leeman foresees Miller's response to his argument for more structure and highlights Miller's love of relationships.
Speaking of connection, the main thing that struck me about your article were the words connect and intimacy...But if we're brainstorming on a whiteboard, we need to jot down a few more words to get the full biblical picture, words like submission, obedience, love, and worship.
A coffee mug I may need...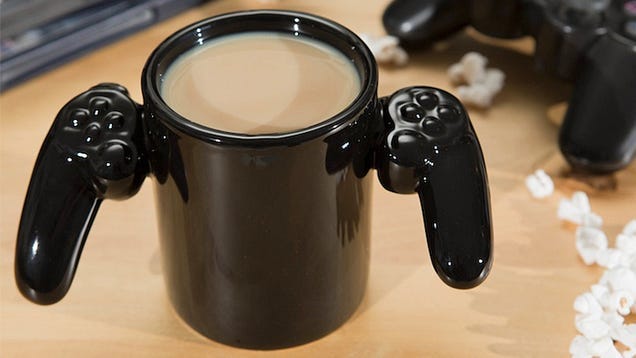 6 reasons you're not getting superb volunteers
Our church is currently a "mobile" one - we meet in a middle school and setup and tear down weekly to "do" church. While this articleby Cary Nieuwhof may be written from a church perspective, it's highly applicable to any leadership situation. Click over and read his thoughtsand then click back here.
Few things are more demotivating to a high capacity volunteer than a disorganized staff person.
Since I saw myself in a couple of the points, here's what I'm planning on doing for improvement:
Digested and evaluate monthly. I'm putting this article in my Reminders and setting it up to remind me monthly to read.

I'm going to set some practical goals in some of the areas and ask folks to help me achieve them.
The most trusted professions
Ouch. Mine ranked 5th - just below police officers and just above bankers and.. lawyers.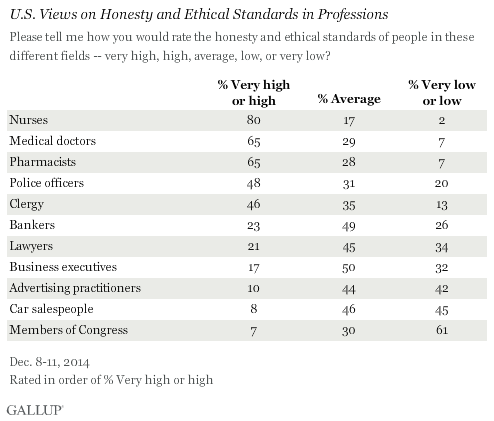 Source: Gallup