Nuff said: Top 5 Bloggers of 2016, How to get your blog noticed, How long your posts should be, What if you're called to be ignored?
Visit Tim over at challies.com
Tim Challies is one of my favorite bloggers. He's prolific and dedicated to his craft. I've turned to his blog as a resource and an encouragement. He's even been kind enough to return emails. I've reviewed his bookThe Discipline of Spiritual Discernment here.
A recent visit to his blog to readMy Top 10 Bloggers of 2016promptedme sharemy own list (just five):
Top 5 Bloggers of 2016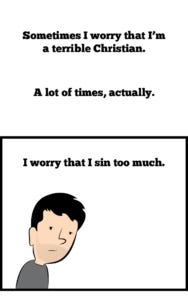 Check out the rest of this comic at Adam Ford's site.
Here are five bloggers I'd recommend to you without hesitation:
How to get your blog noticed
Mark Schaefer hit the nail on the head back in 2015 when he wrote about content shock. One of the reasons bloggers today have trouble gaining steam is just simply because we're all overwhelmed. From "fake news" to funny kitten videos, we just can't digest it all. A minute(very small, tiny, minuscule) portion of content actually reaches our eyes/attention.
For those of us who write, that's a HUGE challenge. How do I write things that will be noticed?
Schaefer refers to it as content ignition and says, "Don't just write. Ignite." That's catchy. But how do you ignite? He accurately identifies the angst:
Content sitting idly on a website – even superb content – has as much value as the world's greatest movie script locked in a cold, dark vault. It is doing nothing. It means nothing. It is certainly not rising to the top or creating measurable value for our organizations.

The conversation [he wrote this in 2015] must be, "what now?" What comes after "great content?" How do we IGNITE our excellent work to cut through this intimidating world of information density? How do we become more clever, more resourceful, more strategic in the distribution of that investment so that people actually SEE it, ENGAGE with it, and SHARE it in a way that creates business value?

If Content Shock defined the marketing conversation in 2014, "IGNITION" must be the keystone idea moving forward.

Content marketing for most businesses is not just about the content any more. It's about the content ignition.

Don't just write. Ignite.
Check out his post for a litany of links to foster some thoughts about getting your blog noticed.
How long should your posts be?
Glen Allsopp has an amazing story of a 17 year-old that was hired by a company in South Africa. He went on to build his own business through content marketing. He also offers this post about how long your blog posts should be, depending on your focus.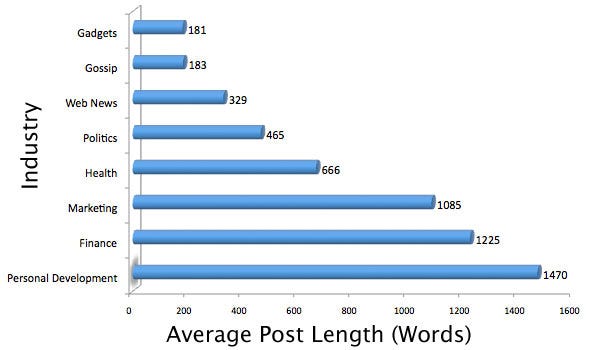 In another post, he concluded an effective post could beup to1600 words. That's long! And counter intuitive. The best advice? -
My advice is this: write as much as you want to write.
What if God's calling is foryou to be ignored?
Aaron Armstrong writesGod might call you to be ignored. In a profound post which highlights the ministry of Isaiah the prophet, Armstrong points out that our message may be ignored. In a post devoted to blogging, I wanted to sober myself up. ;)
A day in the life of a Christian blogger
Thanks to David Heyward for this: