Nuff Said: Good milennial problems, COVID immunity, a masked church experience, slow church, God and Mike Pence, and a prank from Dude Perfect
"Nuff Said" is a collection of articles that caught my eye on the interwebs. This entry looks at a couple of COVID articles, a church's perspective on millennials that is encouraging, an experience of someone attending a masked church service, the concept of "slow church," and a most wonderful prank idea from the Dude Perfect guys.
Coronavirus Immunity May Last Years, Possibly Even Decades, Study Suggests
In addition, these antibodies were "durable," showing remarkably slow rates of decline that were consistent with many years, and potentially even decades, of protection... The New York Times refers to it as "the most comprehensive and long-ranging study of immune memory to the coronavirus to date."
- Tommy Beer, Forbes, 11/17/2020
A Different Kind of Millennial Problem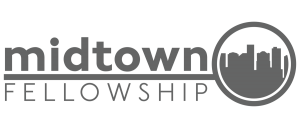 This post from a pastor in South Carolina examines "nine characteristics.. people under 30 are uncommonly attracted to our very imperfect church." As a pastor of a church with a lot of young adults, I was intrigued and encouraged by these. Two that struck me as signifiant:
We take church membership and church discipline seriously.
Far from being a useless piece of paper with names on it, we believe membership should be active and meaningful. Our membership covenant includes doctrinal unity on close-handed issues, being actively involved in Christian community, serving, and tithing (among other things).

We do a yearly member check-up to gauge the health of all of our members and renew their membership, and when necessary we take appropriate steps in the church discipline process laid out in Matthew 18. These have been some of the most difficult instances in our church by far, but also the most refining.
We don't take ourselves too seriously.
- Brandon Clements, The Gospel Coalition, 6/26/2014
Blue State Blues: What's Really Wrong with the 'COVID Relief' Bill
When Democrats passed their $1.9 trillion "COVID relief" bill this week, they did far more than provide money for vaccines, or for Americans struggling to find work.

They used much of the spending to bail out Democrat-run cities whose long-term budget problems predated the pandemic.

They used billions to bail out the ailing pension systems of their union allies — with no reforms demanded in return.

And they funneled billions to interest groups that elected them, like public school employees.
- Joel Pollak, Breitbart, 3/11/21
Church Was Never Meant To Be Masked
This experience of someone returning to in-person services (outside) last July and her reflections are still applicable, one year after the pandemic's onset.
I couldn't help but wonder whether we had crossed from virtue to virtue signaling, caring more about the opinions of man than what was actually good and true and right.

It was strange to leave the gathering of my church more broken in spirit than when I had arrived.

Many people scoff at mask detractors, dismissing their complaints as trivial. After all, they tell us, masks are worth it. Social distancing is a small price to pay. Refraining from gathering is common sense if you care about anyone but yourself. But viral infection isn't the only human cost of this pandemic. After months of lockdown and economic, social, and spiritual suffering, is it even the most significant? I'm not convinced.

Is this real fellowship? Is this true communion? Have we decided to reassign our trust from Christ to face coverings? We can label extra-scientific restrictions an "abundance of caution" or "loving our neighbor," but we can also call them living in fear.

Contrary to the Bible's teaching, many churches are communicating through their actions that we should be anxious about everything.

This restricted, distanced, faceless version is a poor substitute, and so many things suffer for it including evangelism, discipleship, and especially joy.

The church faces enough persecution from without. Why are we oppressing ourselves from within?
- Kylee Zempel, The Federalist, 7/22/2020
10 Ways to Start Practicing Slow Church
I was attracted to this article because of the encourage to find "simple, practical ways we can begin enacting fresh ways of being the church together." Here are two that stuck out:
Create an asset-map of your congregation and neighborhood. Pay particular attention to the gifts of those we tend to marginalize: the young and the old, those with physical or emotional challenges, and so on.

Designate someone as your church's "memory keeper," someone to record the stories of God's faithfulness in your church and in your neighborhood. At least once a year, recite those stories, rehearse them together, and remember well God's provision.
- John Pattison, Patheos, 6/14/2014
God's Plan for Mike Pence
Although a long article (and not exactly fun to read from a conservative perspective), this history and political biography of Vice President Mike Pence is so interesting.
There is, of course, nothing inherently scary or disqualifying about an elected leader who seeks wisdom in scripture and solace in prayer. What critics should worry about is not that Pence believes in God, but that he seems so certain God believes in him. What happens when manifest destiny replaces humility, and the line between faith and hubris blurs? What unseemly compromises get made? What means become tolerable in pursuit of an end?
- McKay Coppins, The Atlantic, January 2018
Dude Perfect: A Prank Idea
I'm hooked on Dude Perfect's show. And I love their YouTube videos. I actually got to meet them when they came to Virginia Tech with Game Day for a football game one fall. Here's a great prank idea that I wish we had the resources to pull off at our new church building: