Nuff Said: The New York Blessing, George Floyd responses, questions for a new year, one word for your prayers & Joel Osteen
"Nuff Said" is a collection of articles that caught my eye on the interwebs.
The New York Blessing
This is beautiful and absolutely what the church should be doing in times of turmoil and crisis: singing praise and blessing. We have hope to offer because it's been offered to us, through the cross of Jesus!
"In 2020, New York City became the epicenter of the COVID19 virus killing over 25,000 people. Later, our streets were filled with rage, fear and frustration crying out for justice. But, the Church rose up united to Lament, Listen, Learn and Lead in this crisis."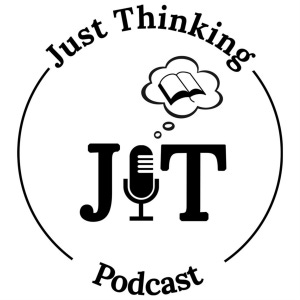 This podcast is a powerful, raw and real discussion about George Floyd's death and cultural response just days after. I have recommended it to many and still do.
From the Just Thinking website: "In a first-of-its-kind episode, Darrell Harrison and Virgil "Omaha" Walker get be
hind their respective microphones for a no-holds-barred, completely impromptu, unscheduled, and unscripted (no notes) discussion about how believers in Christ should respond to events surrounding the death of Mr. George Floyd at the hands of police officers in Minnesota. Buckle up."
This humbling article by Christian hip hop artist Shai Linne is insightful and also challenging. It's an important contribution to our understanding of cultural context and the deep need for loving, biblical and bold communication with one another.
"Long after George Floyd disappears from the headlines, I will still be a black man in America. And you know what? I thank God for that! He knew exactly what he was doing when he made me the way he did. Despite the real and exhausting challenges that come with my outward packaging, I know that I'm fearfully and wonderfully made. And I wouldn't want to be anything other than what I am: a follower of Jesus Christ who has been saved by grace and redeemed by the blood of the Lamb—who also has brown skin and dreadlocks and does hip-hop. And God has chosen, in his great mercy, to leverage it all for his glory. Praise be to him."
Donald Whitney wrote this for the Desiring God website back in December 2019, looking forward to a brand, spanking new year known as "2020." Now, with this year half over, and the general assessment being ????, I think the ten questions are worth considering afresh, but I'd especially recommend these:
What's one thing you can do this year to increase your enjoyment of God?

What's the single biggest time-waster in your life, and how can you redeem the time?

What's the most helpful new way you could strengthen your church?

What single thing can you plan to do this year that will matter most in ten years? In eternity?
This blog entry by Bronwyn Lea offers you a simple and powerful perspective change in your prayers. Instead of praying, "Make it better," try praying, "Make it count."
A touch of snarky…