Poland bound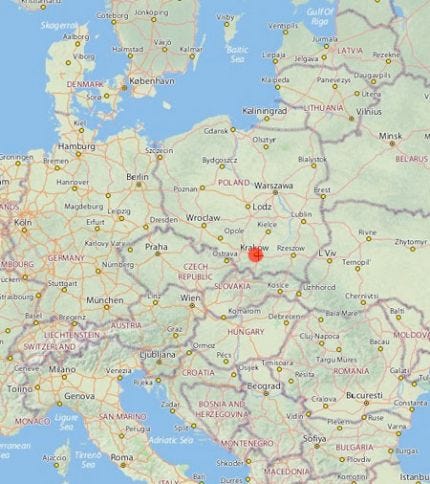 I fly out tomorrow for an 8-day Discovery Trip with other church planters from around the U.S. to Krakow, Poland. I really deliberated on this trip because our church has been supporting and encouraging a pastor in India, and I would like to make a trip there as soon as funds are available. When the Arkansas Baptist State Conventionoffered to scholarship this trip through their missions team, I realized that it was a unique and special opportunity. So off I go - giddy and grateful for the joy of being part of an expansive vision for missions.
I'm excited that the trip has been coordinated by Ed Stetzer, and I'm looking forward to getting to know him and hearing his thoughts on global/glocal church planting. That's the purpose of this trip, really - to connect church planters in the U.S. with missionaries and church planters in Eastern Europe. We hope that these connections will produce some longterm partnerships and opportunities to continue sending folks from our area to Poland to minister, assist and help the work going on there.
I'll be blogging daily from Poland, so stay tuned!