Review: CrazyOnDigital Folio Case for iPad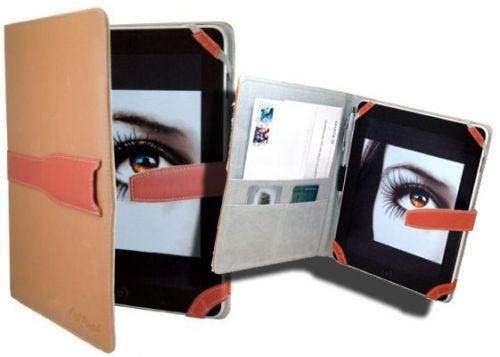 It's not too often that I review a product, and this will be short and sweet, but after plunking down a wad of dough for our iPad, I promptly began puttering around for some iPad protection. One thing you'll discover quickly is that most of the cases that Best Buy and retail stores sell are, well, sorry. And expensive.
When I found the CrazyOnDigital Folio on Amazon for only $20, I was pretty skeptical. "That's cheaper than most iPhone cases! How can it be any good?"
I'm a review reader, though, and after skimming the reviews of the case, I opted to get one. Amazon has a great returns policy, and I took advantage of our Amazon Prime membership for free 2-day shipping.
Short story: We love it!
It's truly a quality, attractive case. I also love that it has utility pockets. The fold-over design allows you to set it up on your lap, or do give it just the right tilt angle on your desk to type on your iPad effectively.
What are you waiting on? Go get it.