Their Story: Sean Couch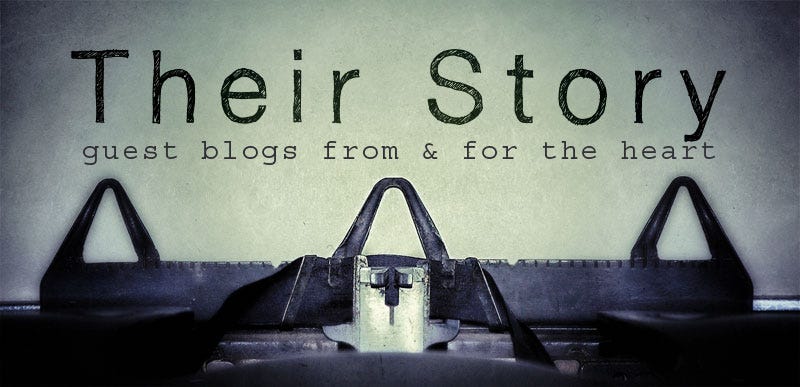 It's Guest Bloggers Weekish with the theme of Their Story with the assignment of "an experience that has shaped who you are today." Today's guest is Sean Couch.
Sean is a local pastor, and a native of Christiansburg, VA. I'm grateful for his three ships: friendship, ministry partnership and generous leadership. His church has consistently allowed ours to use their facility when needed, and he's been a prayerful support of our ministry.
---
A reunion, a speech impediment and a pastor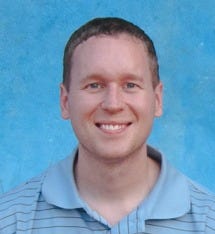 Ever gone to a family reunion where you met your long lost great uncle, twice removed? You know, the one who met you when you were "only this tall" and "can't believe how much you've grown?" The one who, when he introduced himself, said, "You don't know me, but I sure remember you…"
That happened to me when I was young. It took me a few years to figure out what was going on, but when I did, it changed everything about me.
You see, when I was in primary school, somewhere around first grade, I was diagnosed with a speech impediment. Apparently, there was a disconnect between my mouth and my brain, so I would talk really fast and run my sentences together. When I ran out of breath, I would stop; sometimes, that would be in the middle of a word or phrase. My parents and teachers couldn't understand me well, and the prognosis wasn't that great. The speech therapist at school said she would work with me, and that I would probably get to the point where I was conversational, but I would never sing or do public speaking.
Over the next few years, my family worked hard to help me learn to speak correctly. I read aloud a lot, wrote some, and had to meet with that therapist over and over and over again. By the time I reached the third grade, I was actually able to speak normally. In fact, by fourth grade, all traces of that impediment were basically gone. For the rest of my years in school, I went on to sing in choir. Now, as a pastor, I speak in front of people on a weekly basis.
What does that have to do with my long lost uncle? In fourth grade, I met someone who had known me for a really long time. He wasn't an uncle, but some people in my family were related to him. I had heard about him before, but I didn't know much about him. I had no idea how incredible he was.
It was in my fourth grade year that I learned who Jesus was. In October of that year, I talked to him for the very first time as I surrendered my life to Him as my Lord and leader. You see, what I came to find out was that, although I never knew who He was, He had known me for a long time. In fact, the Bible tells us that he knit us together in our mother's womb, and that he knew what every day would hold for me before I was ever born (see Psalm 139).
That meant that, before I had any idea who he was, Jesus was already working his plan through me. He knew that one day, he was going to give me the privilege of standing up weekly and telling people about him, so he allowed me to have a speech impediment to always remind me that it was his ability, not mine.
That reminds me of God's words to another man who had the privilege of speaking for him. When God first called the prophet Jeremiah to preach, he let him in on a little secret:
"Before I formed you in the womb I knew you, and before you were born I consecrated [set apart] you…" (Jeremiah 1:5 ESV)
Whether you realize it or not, God has a plan and purpose for you. Throughout your life to this point, he has been working in and through circumstances around you that you may have never understood. Perhaps some of those have been preparing you, setting you apart for the plan he has. Just like with Jeremiah, he may be saying, "You don't know who I am, but I sure remember you…"
What are some ways you have seen God preparing you for what he has in store?