The Eve of Catalyst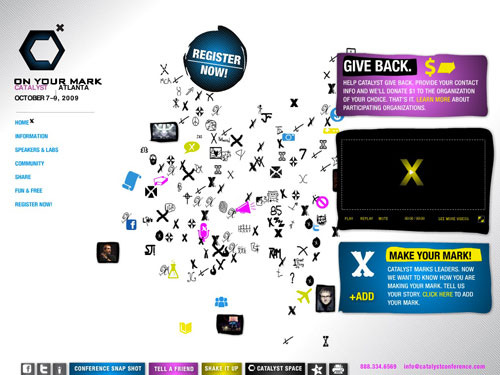 The Catalyst Conference is 10 years old this year. I've wanted to go each year since it was started, but this will be my first year. I'm grateful to be able to join the Northstar Church staff on this excursion in Atlanta.
I asked them both at supper tonight at Romeo's Pizza what they felt like Catalyst's mission and intent was. (They both attended the conference last year.) One said it was to help church leaders move from legalism to innovation. The other said that the conference challenged leaders to new ideas.
So I'm here in Atlanta for two more days to hear some dynamic speakers and biblical communicators. I'm looking forward to connecting with friends, making new ones and being deeply challenged in my faith and leadership.
On the drive down, I was tracking #cat09 on Twitter (the hashtag for Catalyst), and if you do Twitter, you'll find some incredible quotes and 140-character reflections on Catalyst by tracking it as well. I tweeted this afternoon, "I'm thinking that Catalyst is gonna be a tweet competition for best quote." In fact, Twitter could wind up being the Cliff Notes for Catalyst. Someone ought to publish all the tweets for it in a manuscript...
If you're in Atlanta for the conference, look me up or nudge me on Twitter with a mention ("@journeyguy"). I'll try to post highlights and reflections over the next few days.