Their Story: Phillip Slaughter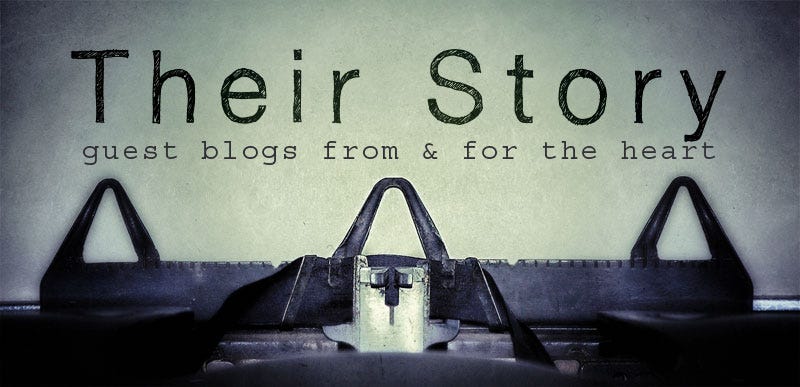 It's Guest Bloggers Weekish with the theme of Their Story with the assignment of "an experience that has shaped who you are today." Today's guest is Phillip Slaughter.
I first met Phillip when he was a college student and I a campus minister at the University of Arkansas at Monticello. He was and remains a great friend, and I've had the privilege of discipling him and then seeing him grow in faith to such an extent that he now has my former job as campus minister. It's humbling to see how God is using him. He recently had an article published in the Arkansas Baptist Convention website called How to Reach Out to the High School Graduate Not Going to College. I'm thankful he took the time to be a guest blogger for me.
---
Colic and humility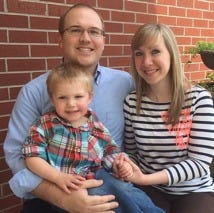 I strive to emulate Christ in all areas of my life, but sometimes this is easier said than done. A little over three years ago I watched Rose, my wife, give birth to John Michael. I could easily write this entire post about that moment. I experienced more anticipation, joy, fear and love during her labor and delivery than any other occasion in my life. I also experienced God during that moment in a powerful way. However, the multiple books we read and the countless conversations with experienced parents did not prepare us for what was to come (good and bad).
I watched my amazing, strong and beautiful wife courageously battle through postpartum depression while our son simultaneously battled jaundice, acid reflux and colic (among other issues). The depression, jaundice and reflux passed. The colic almost ruined us. Our son screamed for six months and would not sleep at night or much during the day. As I write this I can almost feel the desperation and pain I felt three years ago. We barely got any sleep for months. I never imagined the love I could feel for our child, but I also never imagined the toll that sleeplessness and a constantly crying baby could take. We would have lost it if God had not chosen to uphold us through his mercy, the sacrifices of our mothers relieving us at critical moments, and the wife of my best friend keeping our son for a few hours every morning while Rose worked (JM was allowed to attend work with Rose during the afternoon hours).
Near the end of all this we left the church we loved so I could start a new job, we moved, we bought a house, Rose had to find and begin a new job and I started seminary. I would wake up around 7:30am and go to bed around 4:00am almost every day. One night during this transition John Michael began screaming (again). I continued doing my homework and planned to let Rose take care of him. Rose entered the living room and asked, "Will you take care of him?" Six months of exhaustion, frustration, and pain came boiling out of my mouth as I yelled, "Why don't you do something?" If you think that sounds dumb reading it, then be glad you were not in the room to hear it.
After Rose took care of John Michael, she came back in the room for us to continue our disagreement (fight). Eventually, Rose went into the bedroom and made it crystal clear that I should not follow her. I was glad Rose dropped it so I could finish my New Testament homework (oh, the irony) and go to sleep. Ten minutes later I heard the bedroom door open. I began to prepare my defenses when Rose said, "I do not want to be a burden to you. I want to be a help. I do not want to be another thing in your life causing you stress. I want to bring you joy and make your life better. From now on I will do whatever I can to make that happen."
I was speechless. My wife who is smarter, kinder, and simply better than me chose to serve me. She originally went into the bedroom angry. She spent time communing with the One True God, and he miraculously changed her heart. She came out of the bedroom a changed woman. In the three years since that moment I can count on one hand the number of times one of our disagreements have escalated into an argument (never to the extent of the past). Scripture gives me the responsibility of leading my household, but in that moment Rose showed more maturity and leadership than I ever had. Her example has caused me to be a better husband and father.
As for John Michael, shortly after that moment he overcame his colic. He was worth every scream and sleepless hour. Having a woman like Rose by my side makes me want to be better for her, our family and God. I do not know if my pride would have allowed me to say what Rose said that night. If I made a chart of spiritually significant events in my life, that night would fall somewhere under my salvation and the birth of my son, but not too far under. God clarified my call to sacrifice as a Christian, husband and father. It still amazes me what God will do through individuals who surrender to him. Look to the example of my wife, but more importantly look to the example of Jesus.
"So if there is any encouragement in Christ, any comfort from love, any participation in the Spirit, any affection and sympathy, complete my joy by being of the same mind, having the same love, being in full accord and of one mind. Do nothing from selfish ambition or conceit, but in humility count others more significant than yourselves. Let each of you look not only to his own interests, but also to the interests of others. Have this mind among yourselves, which is yours in Christ Jesus, who, though he was in the form of God, did not count equality with God a thing to be grasped, but emptied himself, by taking the form of a servant, being born in the likeness of men. And being found in human form, he humbled himself by becoming obedient to the point of death, even death on a cross. Therefore God has highly exalted him and bestowed on him the name that is above every name, so that at the name of Jesus every knee should bow, in heaven and on earth and under the earth, and every tongue confess that Jesus Christ is Lord, to the glory of God the Father." (Philippians 2:1-11 ESV)