Top Books I Read in 2016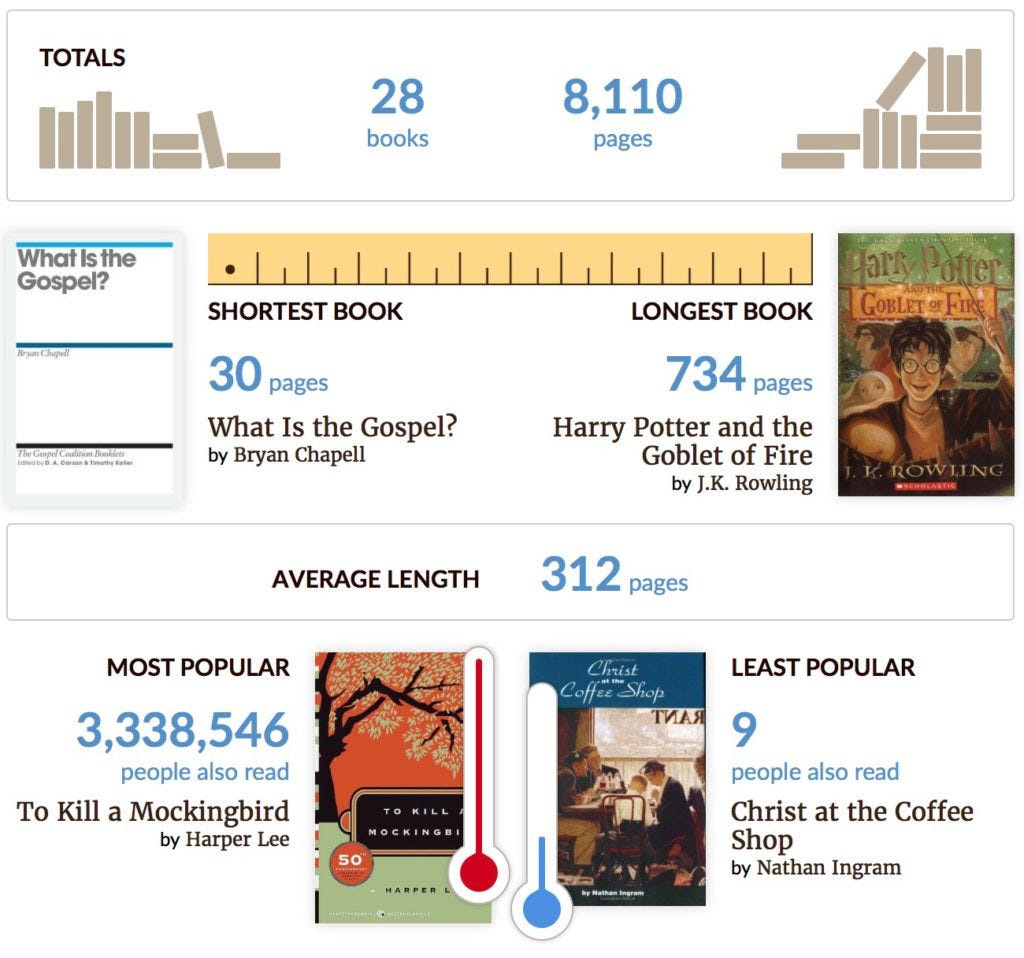 GoodReads has a nice little tool for seeing how many books you read each year. I read 28books in 2016. That's the fewest books I've read in a year in the past six years, according to GoodReads.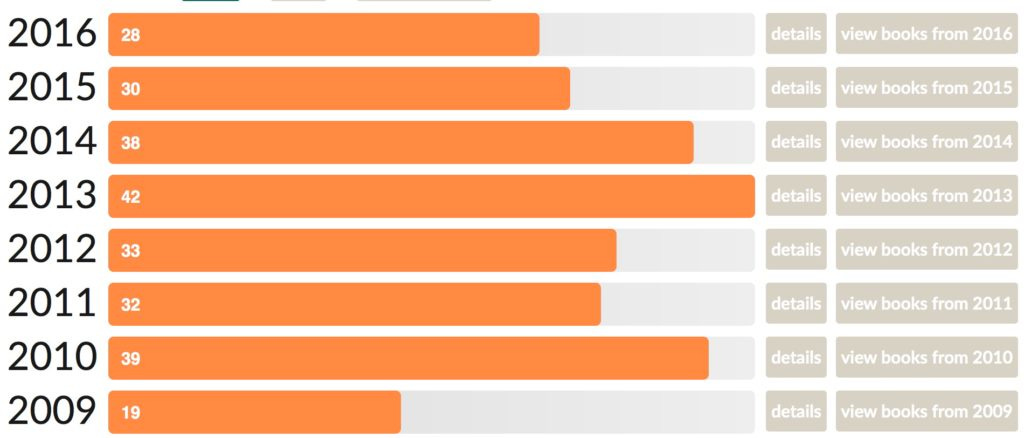 If you don't have a GoodReads account, and you enjoy reading, go set one up now! Add me as a friend. It's a fantastic resource for keeping track of your reading and getting good recommendations.
Here's the ones that made the top of the list. Click on the link for the review.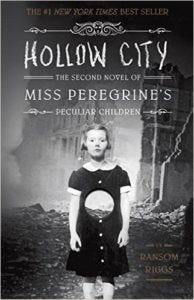 Here are some series that I read:
Honorable Mention
To see the full list of books from 2016,check out this nifty listat GoodReads.
Questions to Answer:
Which books of these have you read?

Which books were your favorites in 2016?

Which book on the list above are you more likely to read due to interest or recommendation?