Top Books I Read in 2017
First of all, if you're a reader and you aren't using Goodreads, then pause right now, go here and open an account. Then come back here and read this post before you lose yourself in the wonder of:
tracking your reading

getting great recommendations from other readers

discovering community

interacting with authors
Thanks to Goodreads, here's my reading for 2017: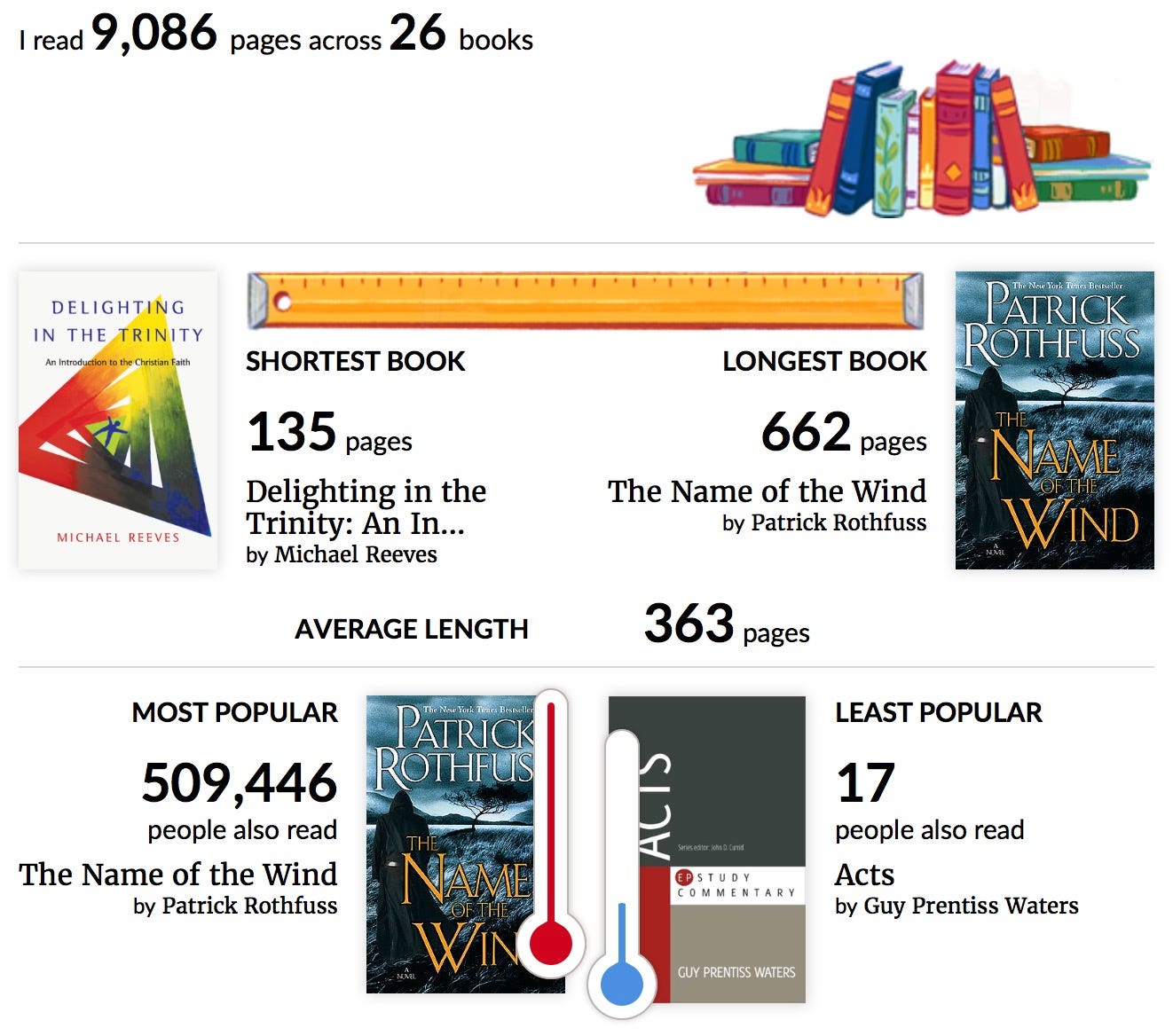 I read 26 books in 2017. That's the fewest books I've read in a year in the past eight years, according to GoodReads, although I read more pages this year than last year (9086 vs 7494).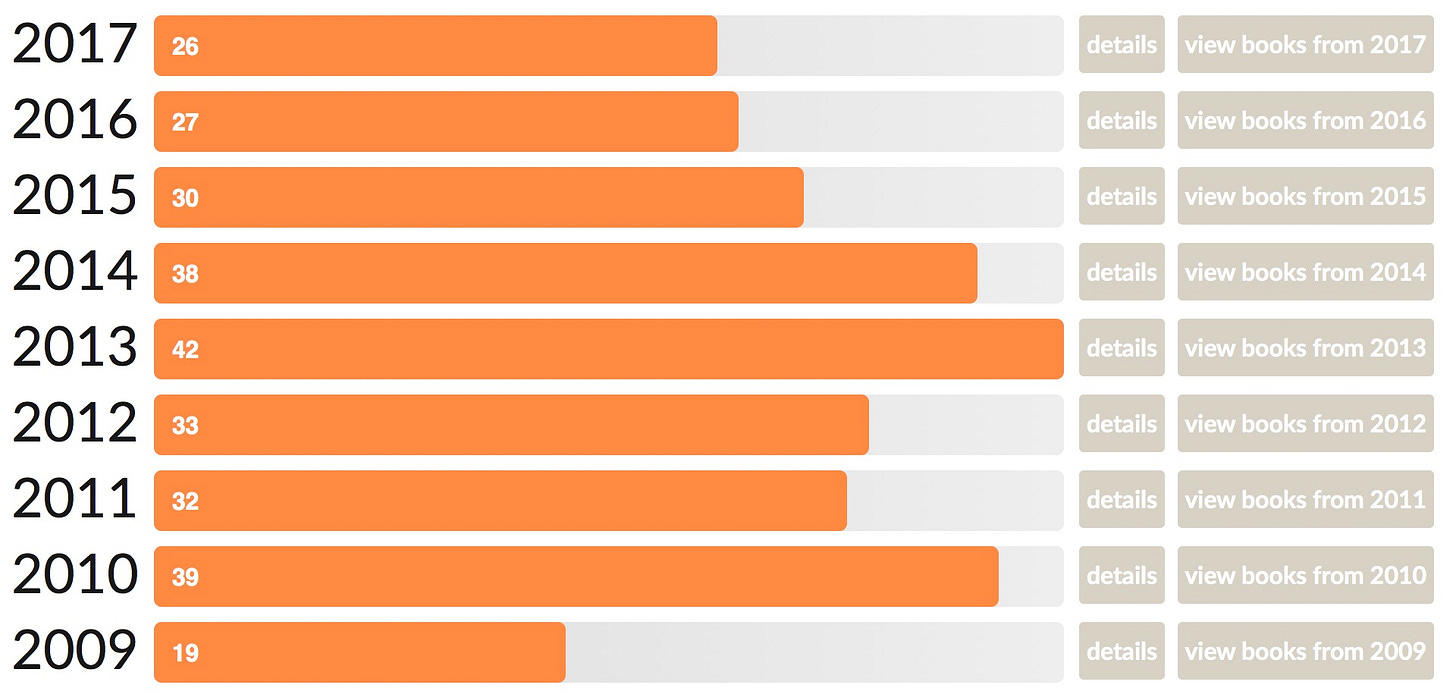 When you get set up on Goodreads, add me as a friend. Now, on to my top books:
Here are some series that I read:
2 books in C.S. Harris'Sebastian St. Cyr Series: What Angels Fear (#1) andWhen Gods Die (#2). This imaginative series is set in the early 19th century and leans heavily on England's feud with France and the fear that the Revolution will sweep its way across the channel. Sebastian St. Cyr is a nobleman thrust into the role of detective.

2 books Clive Cussler's Dirk Pitt series:Havana Storm (Dirk Pitt #23) andOdessa Sea (#24). I have read #1-22 and really enjoy them. They're clean, brainless, action-adventure-mystery books.

I finishedthe second book in Ransom Riggs' Miss Peregrine series Hollow City.
Honorable Mention
Seeking Allah, Finding Jesus: A Devout Muslim Encounters Christianity byNabeelQureshi I was reading this account of a Muslim's conversion to Christianity in September when the author passed away on September 16 from aggressive stomach cancer at age 34. This book is compelling, and though a little trite at some points, it's well worth the read to understand how Muslim families respond when one of their own begins to seek Jesus on his own terms.
Books I Stopped Reading:
I rarely give up on a book. Sometimes I'll finish out of sheer internal obligation. But these were the ones I couldn't finish this year.
Onward: Engaging the Culture without Losing the Gospelby Russell Moore. I could not get into this book and actually found it a bit... pretentious. It was one of Christianity Today's top 2015 books, and so I wanted to read it. I couldn't finish it.

Fresh Air: What Happens When You Discover the Powerful Secrets of a God-Breathed Lifeby Chris Hodges.If you're a pastor and you write a book, please don't tell the rest of us that your church is one of the fastest-growing churches in the country. It doesn't mean anything other than revealing that you really wanted to tell us that.I put the book down after the third chapter became yet another telling us why he was writing the book.

A Conspiracy of Paperby David Liss. I was looking for a new series and thought this might be the one. Although it was good writing but the story just didn't drag me in. Got 100 pages into it and just decided to give up.
The Full List
To see the full list of books from 2017,check out this nifty list.
Questions to Answer:
Which books of these have you read?

Which books were your favorites in 2017?

Which book on the list above are you more likely to read due to interest or recommendation?