Top Books I Read in 2018
I useGoodreads to help me keep track of my reading, leave brief reviews and get book recommendations. It's really a fantasist resource.
I set a goal of reading 25 books this past year after reading 26 in 2017. I thought this year was going to be crazy busy (and it was), so I scaled my expectations for reading back. Little did I know that my reading for 2018 would become a comfort and solace for me in the midst of craziness, and by the end of the evening on December 31 (I finished one last book), I had read 38 books in 2018!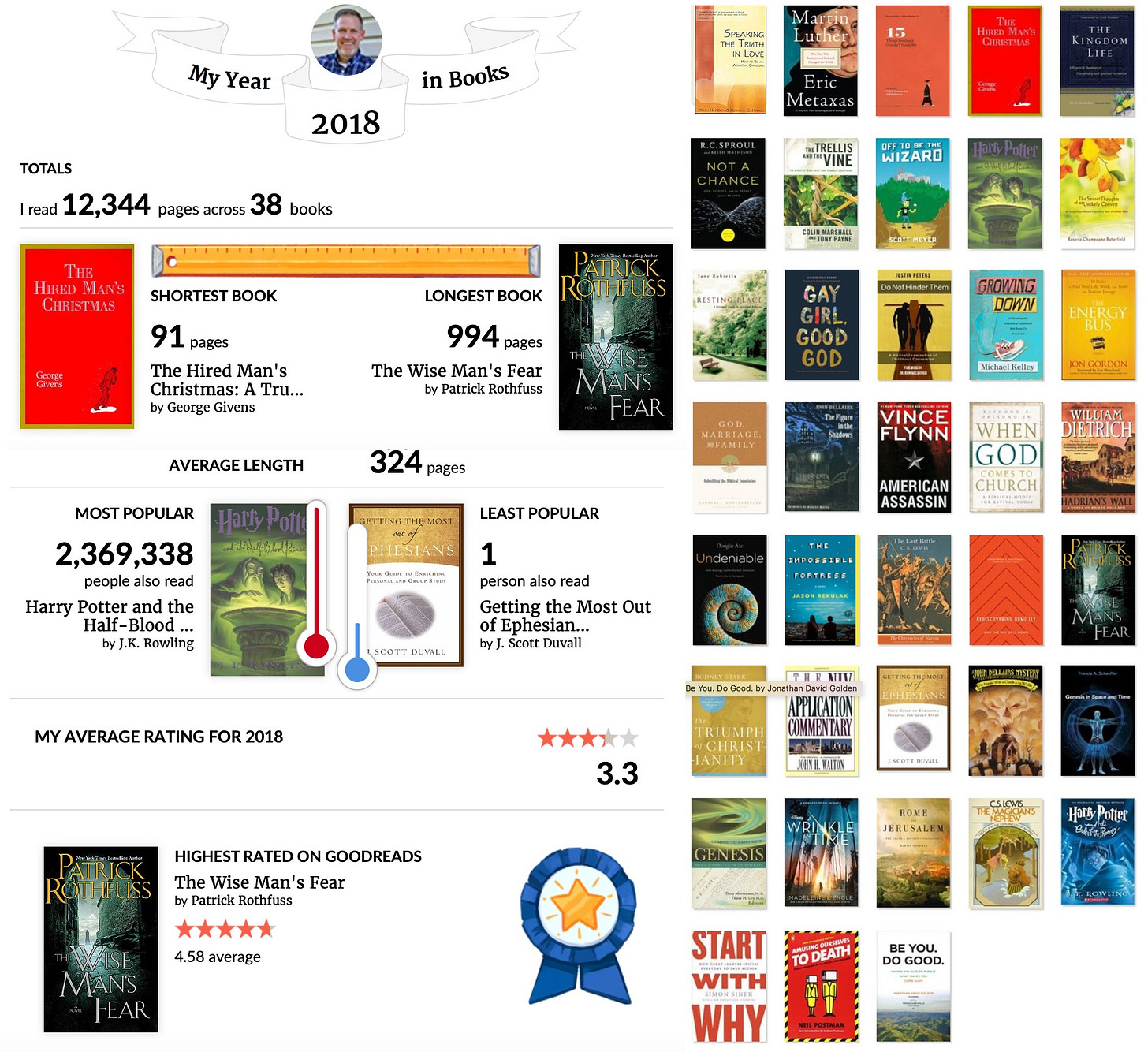 When you get set up on Goodreads, add me as a friend.
Now, on to my top books of 2018:
Honorable Mention
The Triumph of Christianityby Rodney Stark.Stark just can't quite come to the point of admitting God's role in the expansion of Christianity. His is a man-centered assessment of Christianity's growth.Even so, this is a thoroughly interesting and compelling book.

The Impossible Fortress by Jason Rekulak. I stumbled upon this book - the author's first - and was enchanted immediately with this coming-of-age story set in the 1980s.
Here are some series that I read:
Books I Stopped Reading:
I rarely give up on a book. Sometimes I'll finish out of sheer internal obligation. But this one...
Rome and Jerusalem by Martin Goodman.I've been working on this book off and on for four years. It is ponderously boring. History and analysis should not be this unattractive. But that's not what made be put it down and give it up after reading over 200 pages.I kept getting a gut feeling about his unequivocal assertions, and finally after more reading, just couldn't square his reasoning and misunderstandings of Jewish biblical culture.
Comparison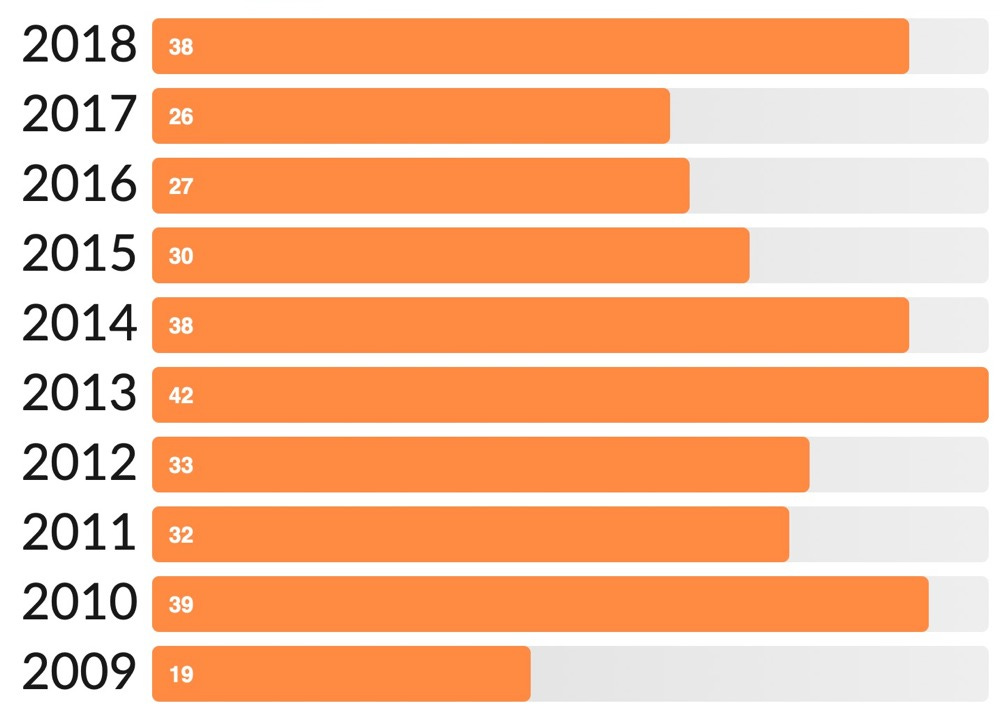 What about you?!
Which books of these have you read?

Which books were your favorites in 2018?

Which book on the list above are you more likely to read due to interest or recommendation?