Top Books I Read in 2020
I use Goodreads to help me keep track of my reading, leave brief reviews and get book recommendations. It's really a fantasist resource.
I set a goal of reading 30 books this past year after reading 43 in 2019. I wanted to be realistic, thinking this would be a very busy year. And yet… pandemic and sabbatical. I rediscovered some books this year which you'll see below. And I found some news ones that may make my shortlist of all-time favorites. I need a bit more distance from them to decide.
By the end of 2020, I had read 58 books! That is a bit stunning to me. I am a fast reader, but I read every word of a book. I don't skim. And non-fiction books are usually read with a pen in hand (unless they're from the library).
I hope you'll consider some of my recommendations for your next book. If you need a soulmate, a book can make a good companion. It's not perfect (well, there's one that is), but it will occupy you in the quietness of your day/night when people are drifting off and conversations and chats cease.
Here's the pretty graphic from Goodreads, but keep scrolling for my top 10 books of 2020: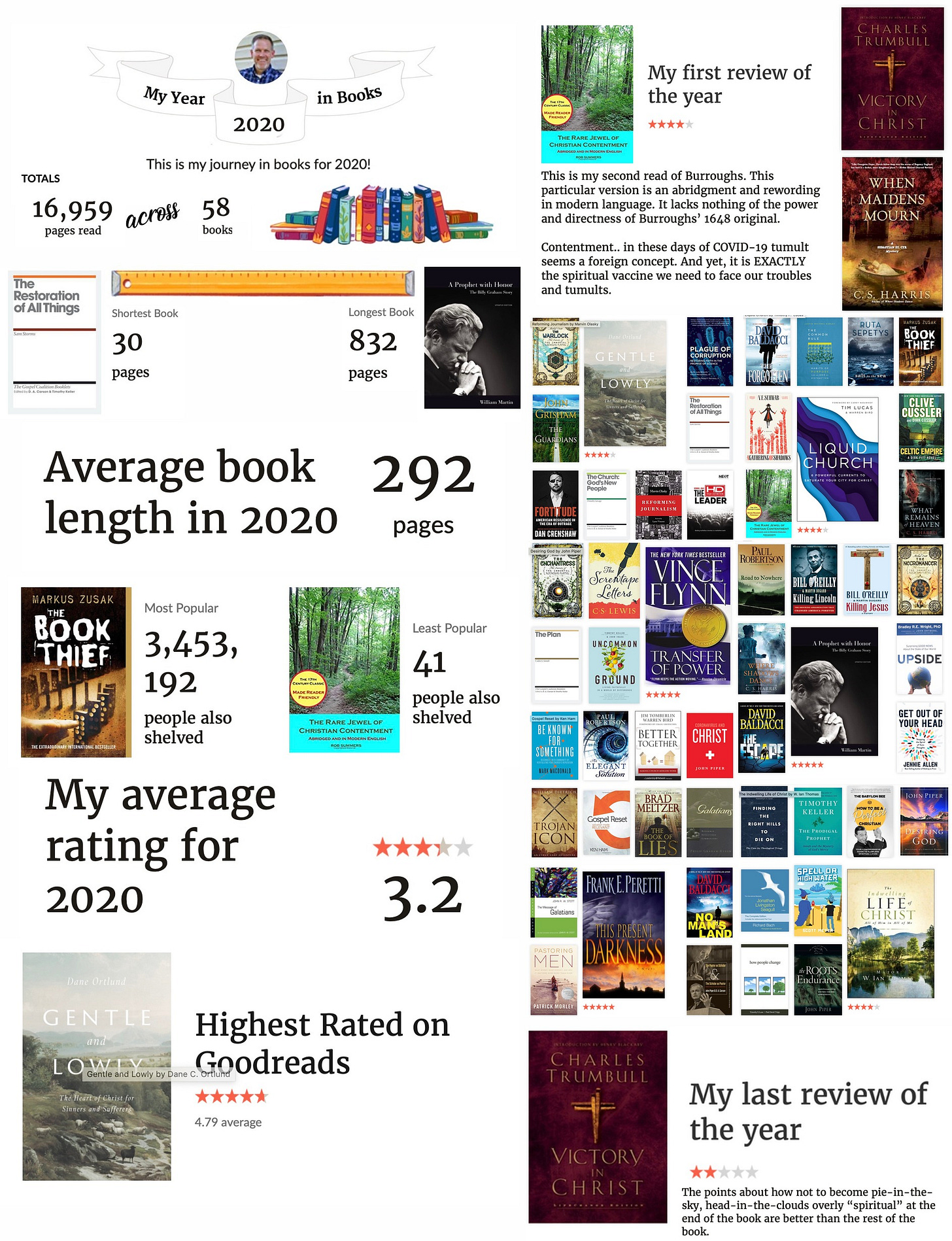 Here's my top 10 books I read, with 10 being the best:
I'd really love to hear in the comments about books you read in 2020 that you would recommend. Also, if you decide to read one that I recommend, please let me know!
Honorable Mention
Here are some series that I read:
Books I Stopped Reading: