Top Posts of 2016
2016 was a crazy year. Between the Olympics, the Cubs winning the World Series and an election, we were all glued to our TVs, either cheering or cursing. Social media played a bigger role than anyone dreamed - in stirring us all up. It was used for everything from political reasons to protest coordination to terrorist recruiting. There were amazing stories and wonderful developments as well throughout this past year, but it seems to be human nature to focus on the negative. Bad news sells better than good news.
Once again, I offer you the top posts of 2016 from Notes from the Trail, with one caveat. I'm removing political posts from consideration, because we've all had enough of political discourse, riiight? Two of my posts (here and here) about politics would have made the list, one at #1. I'll let you guess which one.
I'd love to hear in the comments what your favorite post on the blog from 2016 was. It may not be listedhere.
To review the year, just click here.

Leave your vote in the comments on this post.
Without further adieu, here are the most visited posts of this year:
10. First post of the year: blogging
This was a little embarrassing to see make the list. In it, I pledged to be a better blogger in 2016. I wasn't. It was one of the fewest posted years since I began.
Over the past 12 years of blogging, it's been awesome to see others start blogging. I try to follow everyone I know personally who blogs by using Feedly. I think everytime a blog is started an angel gets its wings. However, over the years, most of those who've started have also quit. That plopping sound you sometimes hear outside are angels falling when blogs die.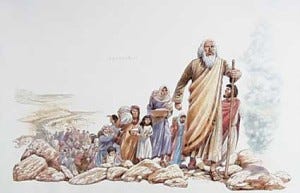 I feel a little like Moses on most days. It's as if God showed up and said, "Surprise! You're a leader!" I don't think I'm embracing a false humility when I say I don't aspire to be a leader. I will lead because that's the role and stewardship I've been given.
8. Snow and the Jonas brothers
I may be a little snow-obsessed. I don't know what it is, but if the weatherman says "snow," I become giddier than a school girl who bumps into Taylor Swift at Payless Shoes.
7. I choose joy
Ilearned that I don't actually have remote start on my car even though my remote has a button for it. Read about how this simple epiphany led to a post about peanut brittle and choosing joy.
I was told recently that one of the things that stands out about me is my joy. I didn't know how to respond. It wasn't the first time I've heard it. I have wanted joy to be my life's echo.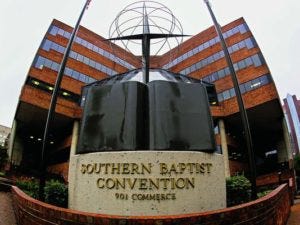 6.Are Southern Baptists the best denomination ever?
Today, I lead a Southern Baptist church in Blacksburg, Virginia. Many of those who are guests at our church are surprised that we are affiliated with the Southern Baptist denomination because, well, they like us. 😉
5.A daddy-daughter date selfie fail
I don't know why this post was so popular, but it will give you great insight into mine and Adelyn's relationship as I dissect a series of text messages between us.
This post was written after a marriage retreat, in response to a video we watched.
Normally, I would say "good." Or "fine." I've got a range of responses. Negative emotions are usually "frustrated" or "tired." Most guys simply aren't in touch with how they feel. So it's hard for us to communicate with our spouses — who very often know how they feel and more often than a guy wants to know are actually good discerners of how their husband feels as well.
I actually got some flack for this post, which I enjoyed.
These days you see it coupled with a great photograph or watercolor art. It used to be crocheted on some homemade pillow. I'm talking about the — get ready — INSPIRATIONAL QUOTE. (insert music with birds chirping in the background).
2. A friend's faith journey: Phillip Slaughter
I featured three of Phillip's Facebook posts about his faith journey as he's between ministry positions. Two of them made it into the top 10, but I'm only listing one. The trilogy is worth reading!
I had the great privilege of discipling him and then watching God use him to disciple other young men in our campus ministry. And then he just didn't stop discipling. He served with me on staff at Journey Church in Monticello for a while as well. It was with incredible joy that I learned in 2011 that Phillip would step into the role of campus minister at UAM.
Hold onto your seats... drumroll, please... "And now, the top post on Notes from the Trail for 2016 is:"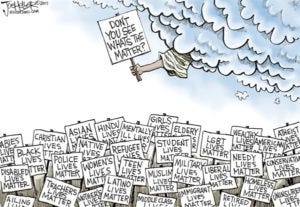 I wrote this post in-between violent acts against police officers this year. I wrote it, hoping to remind us that authority is God-given.
Simply put, we are not allowed to hate people. Period. People are eternal. People are created by God. Elsewhere, the Bible describes how people are carefully crafted in love. The person who hates — whether a rogue police officer or a white stay-at-home mom — cannot please God because the object of their hatred is simultaneously the object of God's love. They're swimming against divine current.
Thanks!
Thanks for reading along in 2016! I hope you will subscribe and keep me in your Feedly account for 2017! I'd also love to hear if another post from Notes was your favorite and didn't make the list.