What are you reading?
I love learning what people are reading. It's a back pocket question that I usually ask people - what are you reading?I usually have a few books going at once. Two of the five I'm reading right now are:
I will be blogging a review of this wonderful gem of a book later, but for now I have slowed down while reading it. It is just too good to rush through. And that's appropriate since it's all about Sabbath and rest and renewing wonder.
This book was recommended to me, and it's truly one to savor. Not just because of its message but also because of Buchanan's ability to weave words. I appreciate creative, insightful and playful writing. The author achieves all of these and as a result, the book is enjoyable to simply read. His points both delight and require digestion.
I just finished the chapter on Play: Stopping Just to Waste Time. I grew up in a Christian home and attended Baptist churches all my life. Unfortunately, in my young Christian days, I did not view Sabbath as something to be enjoyed but as something to be observed.
In addition to rest of the book, the chapter on play was such a boon. I have habits/routines of exercise, rest, play and solitude. There are times when I'm doing any of these that I fight the guilt monster that whispers, "You should be doing _____." It could be returning emails, prepping sermons, scheduling a meeting, etc. It doesn't matter. Something.The author's point is that don't do things that are useful on Sabbath. Step away from the altar of utility that you've built and simply taste life. Enjoy. Play. We are more familiar with the idea of Sabbath as don't do anything. Especially if you enjoy it (because God just wants you to "rest"). But the rest God desires is a rest from work - what we do to be useful.
I love history. You can never go wrong reading it. When you read about historical characters, you always see things in their lives and thoughts that can direct your own.
I knew John Adams was a "founding father," and that's it. I'm a little over halfway in, and he just became the fledgling United States' first Vice President, serving the nation's first President, George Washington. He spent 18 years overseas, living in France and then England, advancing the establishment of the nation by helping Benjamin Franklin create a treaty with France that tipped the American Revolution in favor of the colonies.
He was an intense thinker but a man of deep integrity. Almost all hail him as single handedly being the architect of the American form of democracy and governmental structure. He endured ridicule and being taken for granted and through sheer persistence, he won for the U.S. international respect.
I've tried to make a commitment to read a good biography every year.
What are YOU reading?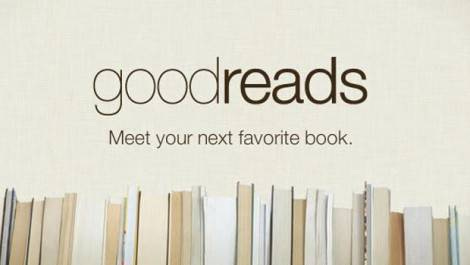 I know many of you are readers. I'd love to hear what you're reading. Leave a comment!If you're not my "friend" on Goodreads, let's link up.
Related posts: