The Roundup
Catching up on weekly news, memes, videos and things that broke the internet or caught my attention.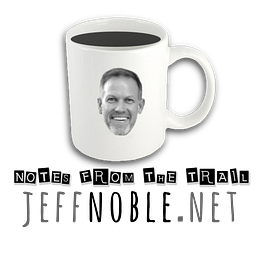 Jeff Noble - "Notes from the Trail"
Hi. I'm Jeff Noble. I'm a pastor in Blacksburg, Virginia. This is my newsletter/blog designed to inform, inspire, aggravate and innovate. We'll talk about Jesus, technology, coffee, culture, fantasy football and politics. Welcome to the trail.