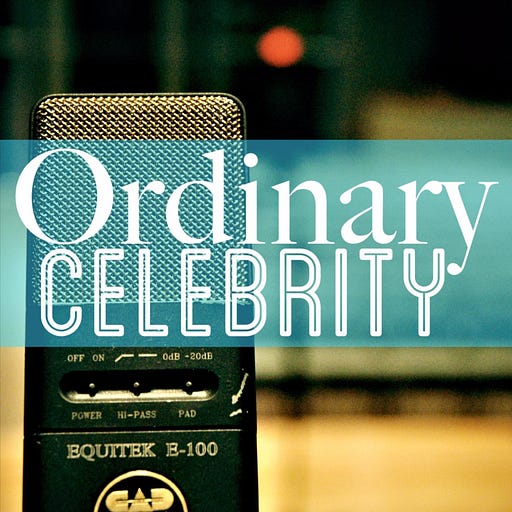 Nov 14, 2020 • 25M
Ordinary Celebrity: Jonathan Kabongo
Celebrity is defined as "the state of being celebrated." The famous are celebrated widely and are "celebrities." This podcast aims to reveal what deserves to be celebrated in all of us - the ordinary neighbor and the recognized name. Everyone has a story that deserves celebrity. Support this podcast: <a href="https://anchor.fm/ordinarycelebrity/support" rel="payment">https://anchor.fm/ordinarycelebrity/support</a>
Jonathan Kabongo is a man of many dimensions. On full scholarship for basketball at Virginia Tech, he learned some disheartening news about his health at the end of his freshman year. Yet, he's not defined by sports. Listen in on this podcast to discover the man of faith, music and depth that makes him an ordinary celebrity.
Show notes:
Other podcasts/videos you can find Jonathan:
Follow Jonathan's music:
The song played in the podcast is Reflection by Jonathan Kabongo.
--- Send in a voice message: https://anchor.fm/ordinarycelebrity/message Support this podcast: https://anchor.fm/ordinarycelebrity/support